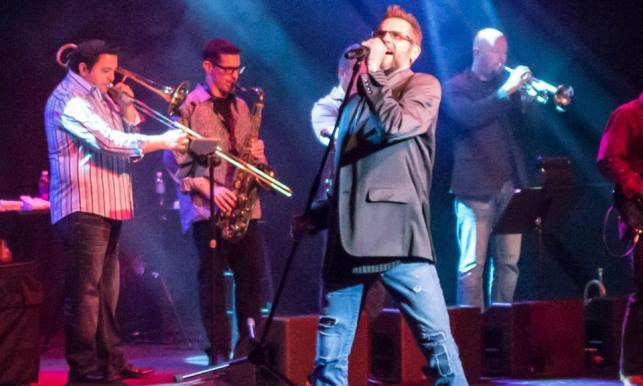 Bo Bice, American Idol season 4 runner-up posted yesterday on social media that he felt he was mistreated at a Hartsfield-Jackson International Airport Popeyes in Atlanta by black employees last week.
He claimed one made fun of his name, by calling him "Bo Bo" and another used the term "that white boy."
"Using terminology like boy to a grown man?" he said in an interview with the Atlanta-Journal Constitution on Tuesday. "That is offensive. And it is intended to belittle."
He received a call from the franchise manager on Saturday, who apologized and asked what she could do for him.
Bo asked that the employee in question not be fired but suspended and given some "sensitivity training." He also asked her to post an apology on his Facebook post about the incident.
But instead, the Popeyes requested that Facebook take the post down due to negative comments directed at the company. Bo was livid. "That is censorship," he said. "That is a company taking control of what people view of them." (Errr…Somebody needs a civics lesson. Facebook is a private company and can do what's best for their bottom line.)
After, Bo went to Fox 5 to talk about the situation and re-posted his original story on Facebook. According to Fox 5, the employee who called him "the white boy" was suspended and the Popeyes franchise operator officially apologized publicly as well after he went public.
Mack II, Inc. is very sorry that the incident occurred and for any pain or embarrassment that Mr. Bice experienced. The company does not condone the behavior of one of our associates and we took corrective action as soon as we were made aware of the incident. Also, we will require re-training of our associates to ensure this isolated incident does not occur again. In addition, Mr. Bice has been issued an apology by the General Manager. We value all of our customers regardless of race, religion, age, disability, gender, etc.
Aw. Bo Bo's little fee fees were hurt! Sorry for the snark, but I had to mute Bo on twitter a few month ago, due to his constant right wing political ranting. This is the type of person who rails against "political correctness" but posts a fit when someone dares look at him sideways. Big news Bo! There is no such thing as "reverse racism." 
@OfficialBoBice wants to be oppressed SO bad. CRYING on channel 5 news because he was called "White".

NEWSFLASH: YOU'RE WHITE.

— Imani Ashante (@dopuhmean) January 3, 2017
I mean…
All I wanted was an apology… Now, Popeyes's will be hearing from my attorney, and to all you FB fans of mine, I'll be deleting this communist media platform from my devices and life.
Yes, the girls were rude. You got your apology Bo! Now simmer down. He calls Facebook a "communist media platform." Ok then. Also…he's going to sue them! Good luck with that, bud.
If a couple of white teenagers had mouthed off to Bo do you think he'd be hauling his ass to the media? I don't think so.
UPDATED: YUP. Bo either deleted his Facebook post or set it to private. Which is why I made sure to take a screengrab!
Oh boy. Bo was CRYING during his FOX 5 news interview. Watch it here: