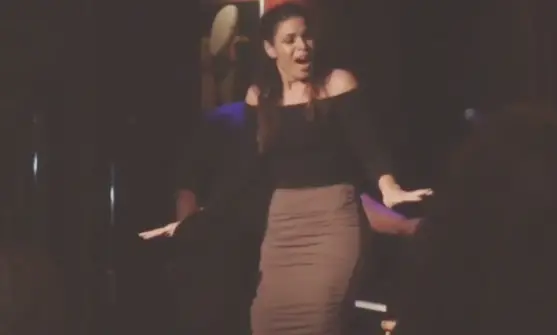 There has been sooooo much speculation over the future of Jordin Spark's recording career! She hasn't released an album since Battlefield in 2009. Back in 2013, Jordin told Huffpost life that she had an album finished and ready to go but that RCA kept delaying it's release.  Although she made not of the amazing things the label had done for her, she didn't hold back her frustration over the continued delays.
Time passed and nada. Meanwhile, her co-write, "My Way" was turned into a smash by up and coming pop star, Ariana Grande.
By May 2014, however, the American Idol alum's tone was decidedly upbeat. She was hoping to put out a single in the summer and an album by fall.
But then…summer came and went and no single.  No album announcement, either. When Jordin's listing disappeared from the RCA site, folks assumed she had finally been dropped by the label.  Not so fast!  As it turns out, Jordin has been back in the studio recently, with producer, Salaam Remi's, who has his own label under the Sony umbrella.
Last night (October 22), at a party to celebrate the new imprint, Louder than Life, Jordin was in the house and previewed snippets of three new songs! Attendees at the private showcase instagrammed a few snippets. It sounds like Jordin is going for a more rhythmic, urban sound. Hopefully the long wait for new songs from Jordin will be over soon.  Could that album release date finally be eminent?
Via Direct Lyrics
Check out the snippets here:
Jordin expressed her excitement on twitter about sharing her new music:
Holy smokes! I just got so excited/nervous for tonight. Finally playing my music for people besides the core team! Eeeeekdjdksjsks ????

— Jordin Sparks (@JordinSparks) October 22, 2014
Soooo last night went amazingly well! ????

— Jordin Sparks (@JordinSparks) October 23, 2014