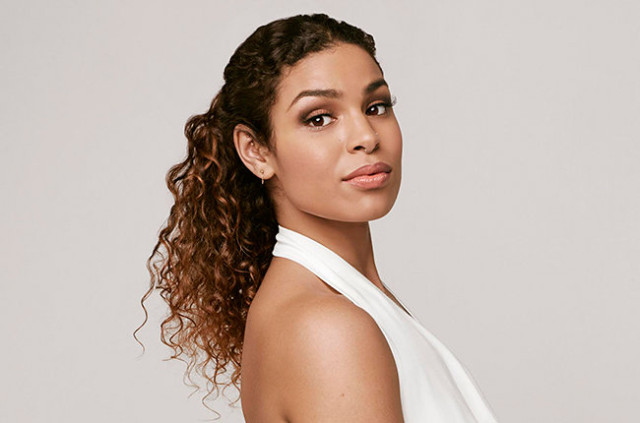 American Idol 6 winner Jordin Sparks has teamed up with the President's Council on Fitness to release the first fitness song since "Chicken Fat" in the 60's. The tune, "#0to60" celebrates the 60th anniversary of the council while encouraging kids to stay active.
Check out audio of the song below. Click to download.
As the President's Council on Fitness, Sports & Nutrition celebrates 60 years of helping Americans be active and healthy, the National Foundation on Fitness, Sports & Nutrition has teamed up with Multi-Platinum and Grammy-nominated recording artist Jordin Sparks to release the new anthem song for the #0to60 Campaign.
https://youtu.be/XtnocIeFmO8
The Foundation partnered with Hip-Hop Public Health, a nonprofit focused on using the power of music to inspire healthier lifestyles, to create a new anthem as an update to the "Chicken Fat" song that was released by the President's Council under the Kennedy Administration and used to motivate millions of students to engage in physical activity in the 1960s.
(Just for fun…the Chicken Fat song!)
The American Idol winning Sparks was joined on the track by hip-hop pioneer, Doug E. Fresh, and Grammy-nominated children's artist, Brady Rymer.
Sparks brings her personal commitment to the #0to60 Campaign as she launches her M.A.D. Kids program that is aimed at empowering youth to Make A Difference through service activities focused on healthy positive lives.
"My passion is sending positive messages to kids and I'm thrilled for my M.A.D Kids Program to join the #0to60 Campaign," said Sparks. "Adopting a healthy lifestyle continues to be an extremely important personal mission to me and I am excited for this new song to motivate more kids & families to have fun while being active and healthy together."
The song joins the #0to60 Campaign, a national public health initiative to inspire every American to be active, play sports, and eat healthy for the 60th Anniversary of the President's Council on Fitness, Sports & Nutrition. Throughout the #0to60 Campaign, the President's Council and National Foundation, along with partners across the country, will be providing the country with the information, resources, and inspiration needed to accelerate our journey to living healthy.
"The Foundation believes in the power of music and we are thrilled to partner with Hip Hop Public Health as well as accomplished artists like Jordin Sparks, Doug E Fresh and Brady Rymer to inspire the country to go from #0to60," said Chris Watts, Executive Director, National Foundation on Fitness, Sports & Nutrition. "With Jordin's extensive background in philanthropic endeavors and her desire to motivate youth through her M.A.D. Kids program, we will be able to engage even more Americans with our new anthem!"