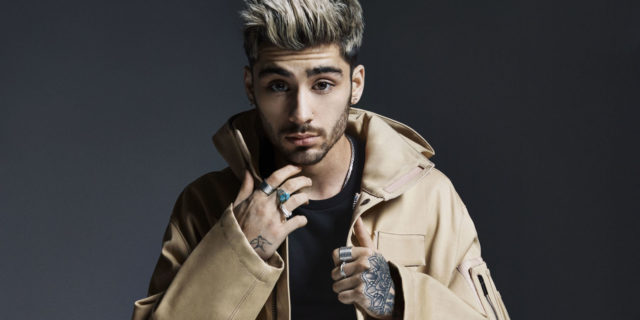 Here's an interesting pairing working on an intriguing project: Zayn Malik and Dick Wolf are teaming up to develop a fictionalized series about the rise of a boy band at NBC, according to TheWrap.
"Boys" will be written by Sherri Cooper Landsman and Jennifer Levin, who will executive produce alongside Malik, Wolf and his wife Noelle Wolf.

"We were intrigued by the synergistic potential that Zayn brings to the project," Noelle Wolfe said in a statement. "'Boys' will be a show that's totally integrated on broadcast and digital platforms. Casting and original music will be major components, giving the show promotional potential on multiple levels."

The drama follows the formation of a hugely successful boy band and captures all the excitement, competition and fun, but also provides an inside look into the pressure that follows.
Of course, Zayn brings firsthand experience having been a member of the boyband One Direction, the supergroup put together by Simon Cowell during the X Factor UK in 2010. Zayn left the group abruptly during the middle of the band's worldwide tour last year.
Dick Wolf is is the creator and executive producer behind NBC's Chicago franchise, He also the mind behind the successful Law & Order series. Woolf stepping away from the procedurals to produce a musical drama…with a former boyband member. Not a scenario I would have predicted.