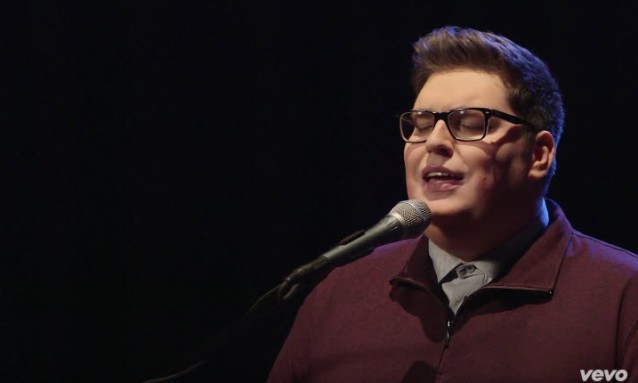 When the current The Voice winner, Jordan Smith, competed on the show, Adam Levine was his coach. Now, the singer covers his band, Maroon 5's 2013 single, "Love Somebody."
The singer takes the beat driven love song and transforms it into an adult contemporary piano driven ballad, that places his pure vocals front and center.
The new cover was released on the same day Jordan announced a North American tour. Check out all the dates HERE.
Jordan is also set to appear in a special movie theater event, "I Hope You Dance, The Power and Spirit of Song," premiering in over 300 select Screenvision Media theatres nationwide Monday, May 16 at 2 and 7 p.m., with encore showings Monday, May 23 at 2 and 7 p.m. The singer has recorded a special a capella rendition of the title song just for the film.
Check out Jordan Smith's rendition of "Love Somebody" right here.