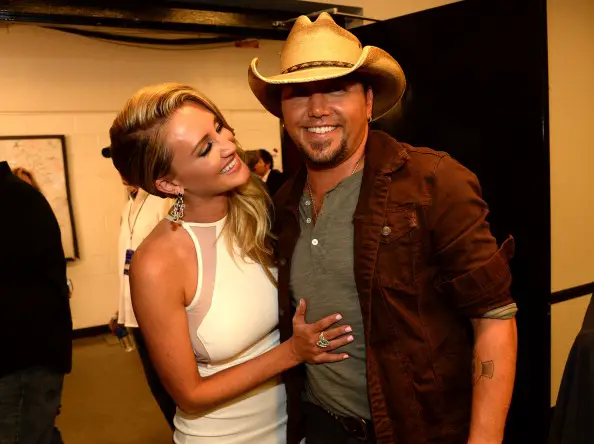 Jason Aldean went public with his girlfriend, American Idol alum, Brittany Kerr, at the CMT Awards. Photos of them canoodling at a bar while Jason was still very married to his wife of 12 years, Jessica Ussery, were splashed across TMZ last year.
The latest gossip, from US Magazine, reports "sources" who say the kids aren't warming up to their father's new girlfriend. Gee, I wonder why?
Initially, the two lied  played down the incident.  After TMZ posted the embarrassing camera photos, Jason  apologized for the indiscretion admitting, "I screwed up" and insisting that he left the bar alone. Brittany followed with her own apology, calling the incident "a lapse in judgement."
"Jason is working Brittany into Kendyl and Keeley's lives, yet they see her as the other woman," an Aldean source tells Us. "It's hard. They're important to him."
"It's tough for Jessica when they have to spend time with Brittany," another insider explains of the situation. She "just wants to protect them," the insider says.
"Jason is a relationship guy," the source added. "I can see him settling down with Brittany."
For awhile, maybe. Until it's time to trade up again! (Sorry, I can't help but snark.)
Via US Magazine