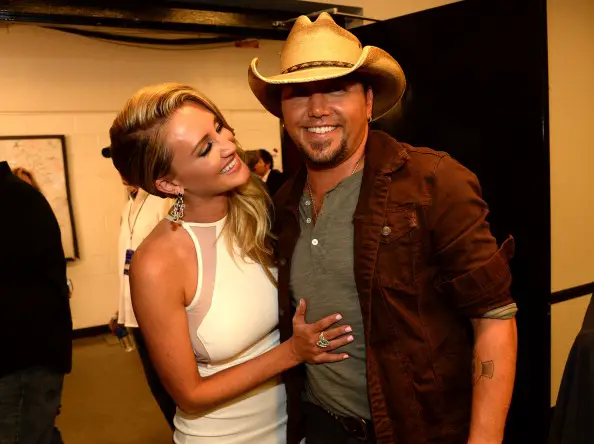 Well looky here. If it isn't Jason Aldean and his new girlfriend, American Idol alum, Brittany Kerr. Well, not so new, considering the two were caught canoodling in a bar back in the Fall of 2012.  Jason was still MARRIED at that time, to Jessica Ussery, his wife of 12 years.
After TMZ posted the embarrassing camera photos, Jason  apologized for the indiscretion admitting, "I screwed up" and insisting that he left the bar alone coughliarcough.  And then SHE apologized, calling the incident "a lapse in judgement." This, after deleting her twitter account.  Supposedly Jason and his wife were working out their issues in private.
But then, wouldn't you know. Jason and Brittany surface AS A COUPLE in March of this year.  Lapse in judgement, my butt. As if Jason and Brittany ever stopped seeing each other.
Now, Jason and his upgrade Brittany are all smiles as they step out in public for the first time.
Yes. I'm judging! I'm sorry. I am.
Via CMT