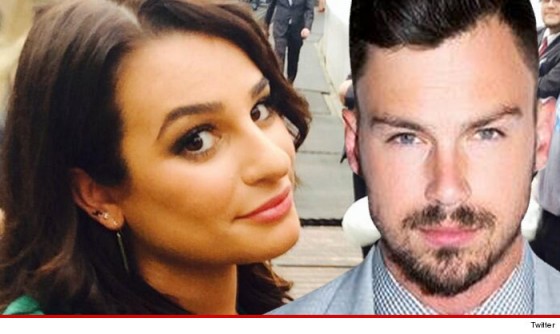 Life is imitating art if this TMZ item claiming that Glee star, Lea Michele, is dating a guy who works as a gigolo.
Lea Michele is getting for free what other women pay good money for — her new beau has been moonlighting as a gigolo.

Lea has been quietly dating Matthew Paetz for the last few months … she has very consciously kept the relationship on the down low.

Sources close to the couple tell us … Matthew has been a hired gun for Cowboys4Angels under the alias, Christian.

Cowboys4Angels — which offers male "companionship" to lonely women — is featured on Showtime's, "Gigolos."

According to the website … Matthew is a certified life coach, dating expert and massage therapist … charging $350 for one hour and up to $6,000 for a weekend. For $17,500 you can get a whole week.

Matthew's profile is now hidden on the site.

We're told Lea and Matthew met on the set of her music video, "On My Way."

Sources tell us … Matthew most recently took on a client for a weekend during the Stagecoach music festival in April. He's gone on hiatus since he started dating Lea.

Reps for both Lea and Cowboys4Angels had no comment.
In Glee season 4, Lea's character, Rachel Berry. dates a fellow NYADA student, Brody (Dean Geyer). When she finds out he works as a male escort to the ladies to earn tuition money, she freaks out on him.  That's after her ex-boyfriend, Finn (Cory Monteith RIP), beats the crap out of him.
Read more at TMZ
Glee: Rachel breaks up with her male hooker boyfriend, Brody
Watch life imitate art, as her Glee character, Rachel, breaks up with her male escort boyfriend. Well, except for the breaking up part.
Finn Beats up Brody after Santana Outs Him