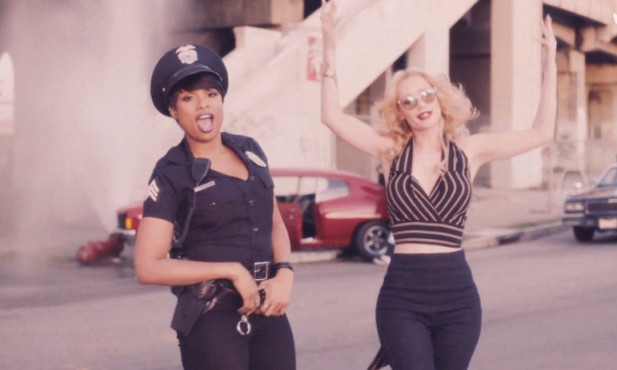 Watch Jennifer Hudson "arrest" Iggy Azalea in their new "Trouble" music video. Jennifer Hudson is featured on this track from the Australian rapper's Reclassified album.
In this fun clip, Iggy has a boyfriend that's up to no good, but she just can't quit him. When he's put in jail for a bank robbery, Iggy can't help herself–she breaks him out.
Jennifer, fetching in a blue uniform, chases the escapees until their cornered.  That girl power Iggy thinks she's got going on with Jennifer is dashed pretty quickly when Jhud pulls out the handcuffs.  Really cute.
Watch the Jennifer Hudson Iggy Azalea "Trouble" video below.