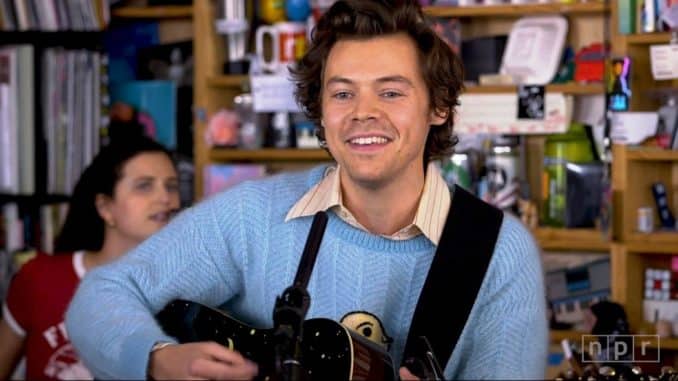 Former One Direction member Harry Styles and actress/director Olivia Wilde are a couple, according to reports. The couple attended a wedding over the weekend, and were seen holding hands, and "very much together.
TMZ reports that the X Factor UK alum was invited to a small wedding in Montecito, Calif. near Santa Barbara for the wedding of his manager, Jeffrey Azoff. Only 16 people were present for the nuptials. The guest list was purposely kept small due to the COVID-19 pandemic.
Harry brought Olivia as his plus one and were spotted holding hands during the event. The singer officiated the wedding for Jeffrey and his bride Glenne Christiaansen, who works for Apple Music. Harry and Olivia stayed at the San Ysidro Ranch, also in Montecito.
Harry Styles Hoofs in B&W 'Treat People with Kindness' Music Video
Olivia is directing Harry in the upcoming movie, Don't Worry Darling. Shia Labeouf was originally slated to play the role of Jack. But after ex-girlfriend FKA Twigs sued him for sexual battery and assault, Olivia cut him from the cast. Harry was hired soon thereafter.
The film revolves around an unhappy housewife in the 1950s who discovers a disturbing truth, while her loving husband hides a dark secret.