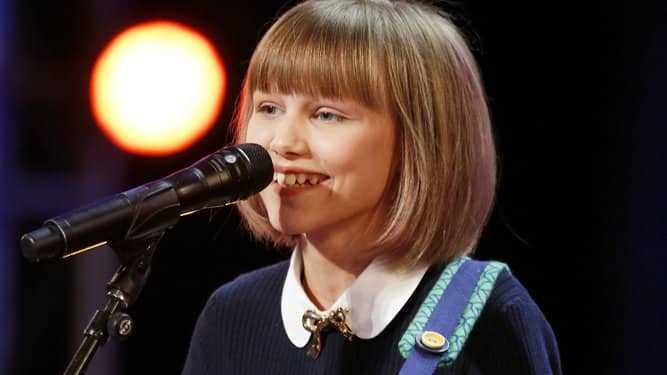 Recently singer-songwriter Grace Vanderwaal boldly cut her hair off, and showed off a few slinky outfits. It goes without saying when an artist with a devoted following changes, some fans aren't going to like it.
In response, Grace is calling out her detractors for their misogyny.
"Hi I just wanted to put this on this social as well because the discussion NEEDS to open up right now." Grace wrote on Instagram. "I'm not gonna lie I'm even scared to open this discussion but I actually don't care whatsoever on further thought." The America's Got Talent 2016 winner continued, "If you are still on my page saying "where's that little, weak, shy child" and not understand the misogyny please take a step back and look at why you are feeling this way. Why does it make us so uncomfortable to see female child stars grow into women yes WOMEN don't be afraid of the word, you would call me a young man or guy if the gender were swapped. start this discussion."
The remarks are comments alongside a video with the narration, "No exactly like wasn't every 'alt' teen either emo or kawaii when they were young lol." The mechanized voice continues, "The things [sic] is it's not about that, people mask it with that. The problem is America's fascination and obsession with little girls and female innocence. If I were a young man no one would care. I've seen it with my own eyes they just get super sexy and everyone likes it."
*
 

 

 

View this post on Instagram

 

 

*
Grace won America's Got Talent in 2016 on the strength of her songwriting. But she was on 12 years old. A sweet girl with blond bangs. It's hard to grow up while the world watches, so I feel for her!
Here are a few more recent images and videos from Grace's Instagram.
*
 

 

 

View this post on Instagram

 

 

*
*
 

 

 

View this post on Instagram

 

 

*
*
 

 

 

View this post on Instagram

 

 

*