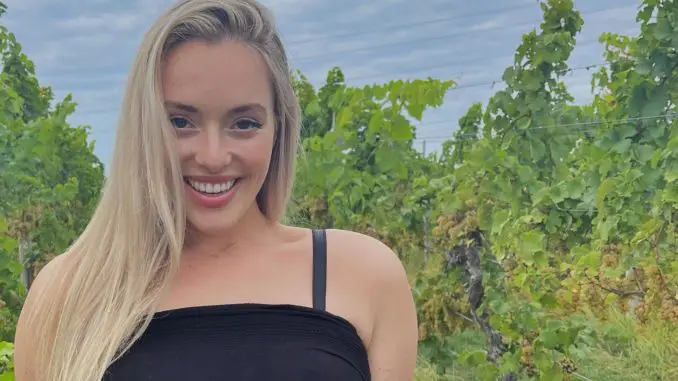 Big news from vocalist extraordinaire Grace Kinstler. The R&B and pop singer will release her next single "Leo" on January 2. What's more, the American Idol 2021 2nd runner-up will perform the song at the 134th Rose Parade taking place in Pasadena, California on the same day. She'll be representing her home state, Illinois.
Grace made the big announcement on social media, captioning a photo of the cover art. She writes: "'Leo' releases January 2nd- catch it LIVE @rose_parade on January 2nd, or watch it on @abcnetwork @nbc or stream it on @peacocktv." She continues, "Check your local listings for more info! I hope y'all are having a cozy holiday season; I'm sending my love to you! ?? Thrilled to be representing Illinois on the @enjoyillinois float!"
"Enjoy Illinois" is the official website of the Illinois Office of Tourism. While Grace currently lives in Los Angeles, and attended Berklee School of Music in Boston, she grew up in the Chicago, Illinois area. Similarly, Season 19 winner, Laine Hardy, sang Creedence Clearwater Revival's "Born on the Bayou" on a float that represented his home state of Louisiana in the 2022 Rose Parade. A side note: Shortly afterward, authorities arrested the country singer for wiretapping his girlfriend.
Grace's late father inspired her previous single, "Pray for You"
Previously, Grace released the single "Pray For You," inspired by the memory of her late father, who passed from cancer. "This song was inspired by a love I grew up seeing with my parents: pure, unconditional love," Grace wrote back in August. "No one in life is stagnant, inevitably you will grow and change over time." She continues, "Here in 2022, where it's all about "convenience," it seems challenging to find someone who will weather those storms of change with you. This song is about my realization that I've done just that."
The 2023 Rose Parade theme is "Turning the Corner" and will feature the usual array of iconic floats made from flowers and other organic materials.