Tragic news for Glee star, Becca Tobin. Her boyfriend, nightclub owner, Matt Bendik, was found dead Thursday in a Philadelphia hotel, according to TMZ.
Sources close to the couple tell us Bendik — a 35-year-old nightclub owner — was in Philly on a business trip, and Becca was with him. The couple had been out on the town celebrating with friends Wednesday night — and we're told everything seemed normal.

At some point they returned to their hotel.

A hotel maid found Bendik's body on Thursday afternoon. It's unclear at this point where Becca was when the body was found.

The Philadelphia Medical Examiner would only confirm that Bendik's body was found, and offered no other details.

Bendik ran several major clubs around the country, but especially in Los Angeles … where he was the Director of Operations at DBA Nightclub. He also was a co-owner of AV Nightclub.

We're told Bendik was not known as a partier, and friends are shocked and devastated by his sudden death.

Calls to Tobin's reps have not been returned.
UPDATE:
A hotel maid found Bendik's body Thursday at around 1 PM. Law enforcement sources say the housekeeper found the body on the bed, face down.

Police are calling it a "sudden death" and they do not believe foul play was involved. They also say there's no evidence of suicide. And no weapons were found.

We're told no drugs or drug paraphernalia were found in the room. We know the detective's incident report makes no mention of medications in the room. And the report makes no mention of alcohol.

Bendik was last seen by a manager at a club in Philly, just before midnight Wednesday.
Coincidentally, Sunday will mark the death of fellow Glee star, Cory Monteith, who was found dead in a Vancouver hotel room from a toxic mixture of heroin and alcohol.
Becca was a member of the Glee cast during the 4th and 5th seasons. She played Kitty, a McKinley High cheerleader and all around mean girl who was one of a group of new characters enlisted to populate the Glee club after a slew of original cast members graduated at the end of Season 3.
On the actress' Instagram page, there are many photos of herself and Matt, which really bring the tragedy into relief. They look like a really sweet couple.
Via TMZ

#Bendik Link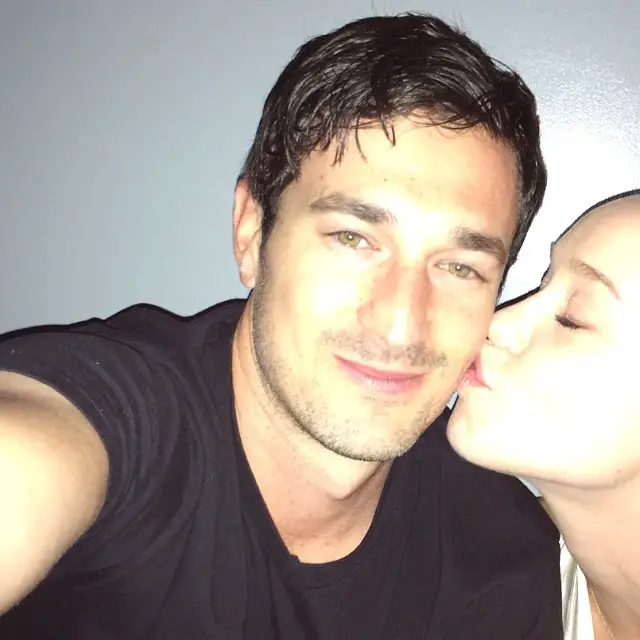 My main squeeze. Can you blame me?! @mattbendik Link

Thank you @modernhonolulu for the blended mojitos and the luxurious weekend!!! Link

#tbt to the first time @mattbendik and I got our flirt on ???? Link