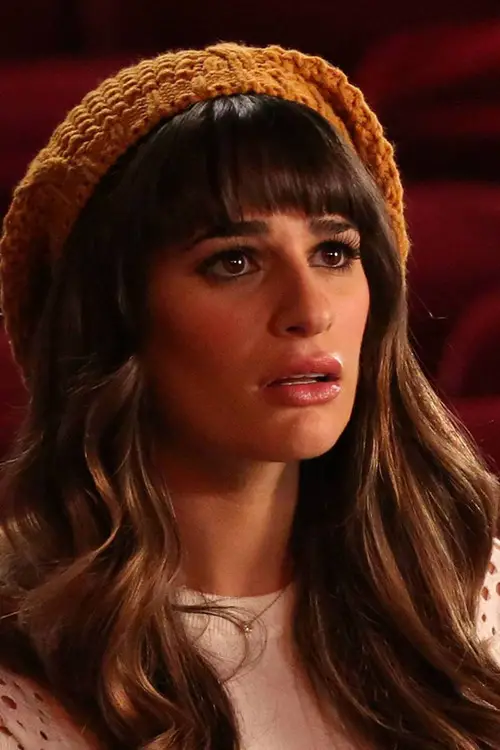 In a recent interview with MTV, promoting her new single "Cannonball," Glee star, Lea Michele spille a few details on what we can expect when Glee returns from hiatus on Tuesday, February 25.
"You guys have no idea," she told MTV News, sharing that she recently filmed a scene with guest star Adam Lambert that featured the twosome dueting on an "awesome" song. "It's so exciting. [Ryan Murphy] calls me every day and gives me all the scoop."
That song, according to reliable spoilers, is "Barracuda" by Heart and is the second episode of the musical comedy's spring season titled "Trio," airing on March 4. More "Trio" dish, including FULL SONG spoilers HERE. There are 3 songs sung in trios, and by the looks of the song spoilers, there will be a heavy emphasis on the New York storyline.
"I know that me and Adam have a really exciting story line coming up. [Lambert's] Elliott and [my character] Rachel become really good friends," she said. "And there's a big Santana and Rachel shocker coming out in February."
Rachel, and Elliott (played by Adam Lambert) become good friends? Will Rachel's bestie, Kurt (Chris Colfer), become jealous? Also, the "big Santana and Rachel shocker" might involve Rachel losing the lead role in Funny Girl, and Santana (Naya Rivera) subsequently auditioning to take her place! That plot development goes down in the first episode back after hiatus titled "Frenemies."  Also, Elliott and Kurt sing a duet of  The Darkness "I Believe in a Thing Called Love" while dancing around a stripper pole! More "Frenemies" spoilers, including FULL SONG spoilers HERE.
And, the titles of the upcoming episodes probably reveal a bit more of what fans will see in 2014. "I think that the next two episodes coming up, I think they're called 'Frenemies' and 'Trio,' are my two favorite episodes that we've done so far this season. I haven't seen them yet, but they were the most fun to shoot. So I can't wait for you guys to see what's gonna happen. It is [juicy]," she said. "I read the scripts and I was like 'Oh my god.' "
I always assumed that Adam's Glee role was limited, but now his rep confirms to Digital Spy,  "It's been amazing for him but it has always been a guest role, so limited episodes.
Spoilers!
Glee Season 5 Spoilers: "Frenemies" – Airing Feb 25
Glee Season 5 Spoilers: "Trio" – Airing March 4