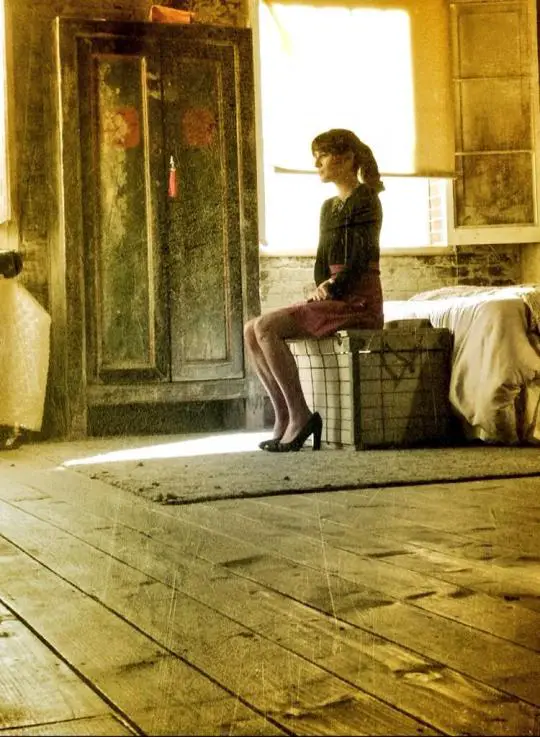 Lea Michele tweeted this somber photo Tuesday from the Glee set with the simple message "Feels good to be home."
Glee season 5 production began on Monday, and it was her first day back on set after the sudden and shocking death of her boyfriend and co-star, Cory Monteith, who died from a heroin and alcohol overdose on July 13. On Monday, after she recorded her first song she shared via twitter, "Couldn't have picked a more beautiful and perfect song to start the year with."
It was Lea who decided to go back to work right away, said Glee co-creator, Ryan Murphy, in order to keep the cast and crew working and the Glee family together.
A source tells US Magazine that Lea is offering her input to Ryan, who is writing the October 10 episode that will "deal with the drug related death of Finn."
Last week, a FOX executive talking to reporters, would not confirm how Finn would die, but did reveal the cast would tape PSAs that deal directly with drug abuse, taped by the cast, throughout the episode.
"Lea wants it to reflect the truth, to warn people what can happen," a source told US weekly.
The first two episodes are a two-part Beatles tribute, written back in May.  Besides the song Lea recorded, we know that Chris Colfer (Kurt) and Darren Criss (Blaine) will sing "Got to Get You Into My Life" as a duet, and The Warblers and New Directions will join forces on "Help."
Naya Rivera (Santana) arrived on set Wednesday, she announced on twitter, "Busy day today. Meetings then first day of shooting for #GleeSeason5#santanasback."  Chris Colfer was due back on set Wednesday too, he revealed to Good Morning America. 
Also, spoilers reveal that shoots are scheduled at the Pasadena location where Dalton Academy scenes (Where Blaine met Kurt) have been filmed, and a carnival scene was shot on Wednesday.  The premiere episode of Glee, titled "Love Love Love" airs on FOX September 26, a week later than originally scheduled.