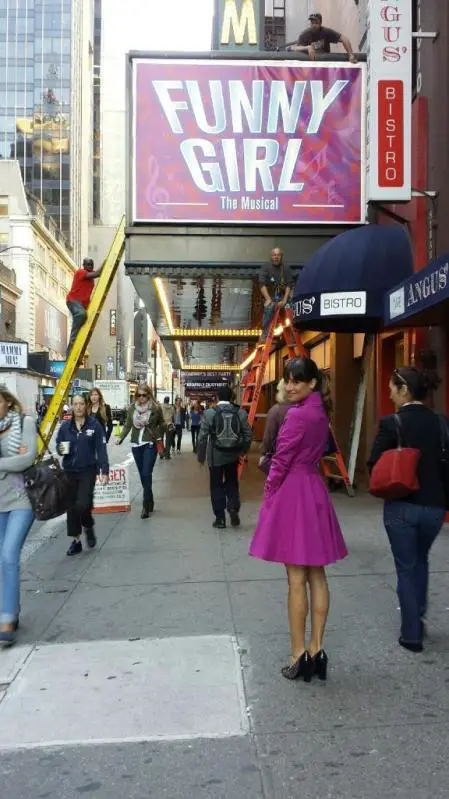 Glee premieres this Thursday, September 26, with a two part tribute to the Beatles! Check out two new preview clips from the premiere episode, titled "Love Love Love"
Read More:
Glee Season 5 Beatles Song Preview! Plus NEW PHOTOS
Glee Season 5 Premiere Sneak Peek! (VIDEO) (BRAND NEW)
Glee Season 5 Spoilers! Premiere "Love Love Love" Songs, Photos Details
In this first clip, Rachel (Lea Michele) auditions with her co-star and it doesn't go so well. Notice the cameos featuring The Twilight Saga's Peter Facinelli and Ringer's Ioan Gruffudd. Remember that spoiler from a couple of weeks ago?
Sadly, neither the director nor co-star are impressed with Rachel's audition.
And in the second clip, After confessing to Principal Figgins that she was covering up for Becky when she claimed to have accidently shot a gun that she was hiding in her desk, Sue (Jane Lynch) is back at McKinley.
Yes, I know it makes no sense that Sue would be back and as PRINCIPAL no less. I can't wait for the explanation for that. Becky only got a month's suspension for carrying in a loaded gun. OK.
MORE scenes from Season 5, narrated by Darren Criss!
PHOTO GALLERY
There are new photos here. I swear, if Blaine doesn't propose to Kurt on the staircase where they met…They have to! And it looks like they do. Look at Blaine at the bottom of the stairs gazing adoringly, with New Directions all around him. Yep.