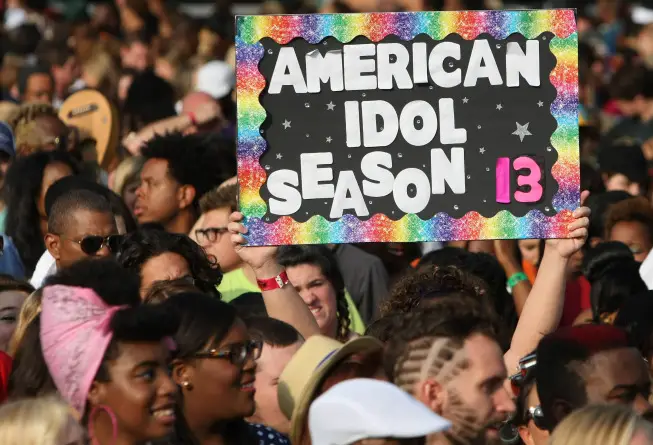 American Idol 13 auditions took place in  at the Gwinnett Center in Duluth, GA, near Atlanta. According to the Ledger-Enquirer, 5,000 hopefuls showed up to audition. That's  vs 10,000 that arrived in 2009, the last time auditions took place in the southern city, at the Georgia Dome.
Reportedly, Micah Johnson and Josh Holiday auditioned again.
The reporter got a very brief interview with host Ryan Seacrest after he arrived at around 8:30 am to film crowd shots. Interestingly, he was NOT permitted to answer questions about the judges panel.  Maybe the bit of info Ryan let slip about the new panel at the San Francisco auditions was too much information.
Remember the "Pants on The Ground" guy from season 9? General Larry Platt was outside the venue looking for an extra few minutes of fame.
Via Access Atlanta, Ledger-Enquirer