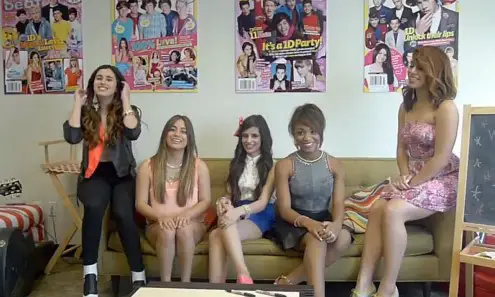 The girls of Fifth Harmony do the boys of One Direction.
No not like that! (Sorry. Couldn't resist!)
The X Factor 2 alums cover a beloved One Direction hit for Tiger Beat magazine. The two groups have something in common. They both placed in third in their respective X Factor seasons–the gals here in the US and the guys across the pond.
The song, "They Don't Know About Us" features more of those gorgeous Fifth Harmony vocals. Are you listening boys?