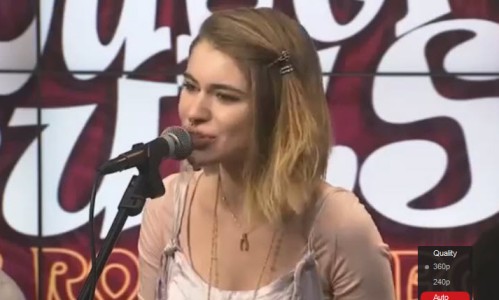 Siobhan Magnus' latest project is Doubtful Guest, a 90's tribute band, made up of members of the decades most beloved rock bands.
The American Idol 9 alum, along with guitarist Tony Fredianelli (Third Eye Blind), guitarist Peter Klett (Candlebox), drummer Tommy Stewart (Godsmack, Fuel) and bassist Sammy Hudson (Everclear) dropped by the FOX Nashville studios last week to perform one of the 90's classics they will be performing live in concert.
Check out Doubtful Guest, featuring Siobhan Magnus, as they perform  Everclear's "I Will Buy You a New Life".
ETA: Here's an acoustic version of "Shimmer" by Fuel