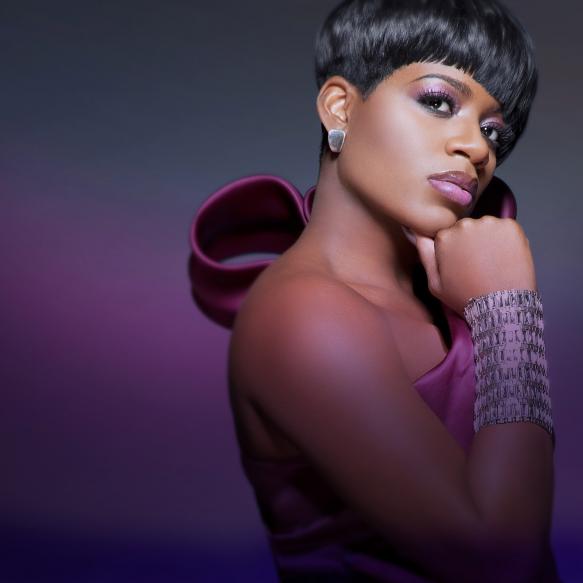 Fantasia Barrino's manager, Brian Dickens, speaks out to squelch the latest rumors that the beleaguered Season 3 Idol winner is pregnant with married lover Antwaun Cook's child. Dickens tells CNN that "Fantasia's pregnant with prosperity."
The recent weight gain is in preparation for a movie role, claims Dickens. He says Fantasia has been signed to play legendary gospel singer Mahalia Jackson, and must gain 45 pounds by the time filming starts in May.
Fantasia admitted, under oath, in Cook's November 2010 child custody case that she got pregnant by her married lover and had an abortion around the time of her failed suicide attempt.
So yeah. Good thing Fantasia's not pregnant. Keep it together, girl.
Update: According to THR, the Mahalia Jackson bio-pic Fantasia is set to appear in is a feature-film adaptation of the 1993 book Got to Tell It: Mahalia Jackson, Queen of Gospel.
Fantasia will portray Jackson, according to THR, "on her journey from abject poverty in New Orleans to her rise as a global figure in gospel and early supporter of Martin Luther King, Jr. The singer died in 1972 at the age of 60."
The film will be directed by Euzhan Palcy (A Dry White Season) from a script by Jim Evering. It goes into production in April in Pittsburgh and Chicago for a December release.