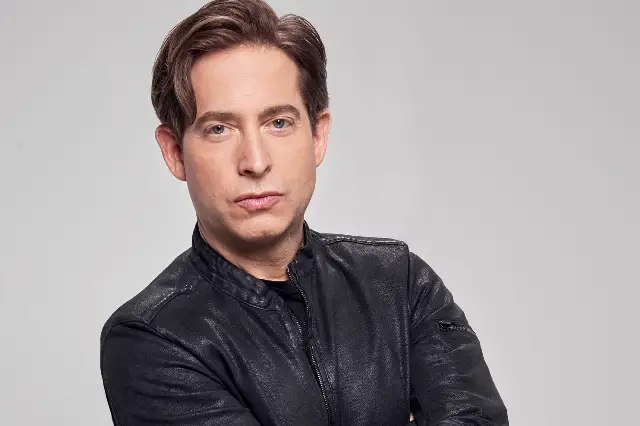 Charlie Walk won't be seen on the FOX music competition The Four finale this Thursday after sexual harassment accusations were leveled at the music executive.
In the meantime, Walk is keeping his lawyers busy, claiming that prior to the accusations, he was the victim of an extortion scheme.
According to The Hollywood Reporter, Walk is demanding a retraction of posts from music blogger Bob Lefsetz.
In a post last week, Lefsetz suggested Walk should "be bounced" from his role as judge on The Four and linked to an open letter written by Tristan Coopersmith, accusing him of harassment when she worked under him a decade ago. The music blogger also included the accounts from two more woman accusing Walk of inappropriate behavior.
In a letter Tuesday, Walk's attorney Thomas Clare tells Leftsetz that the statements were not only false, but published with a reckless disregard for the truth. 
"It was especially reckless that, contrary to well-established journalistic standards and basic considerations of fairness, you did not even bother to contact Mr. Walk before publishing these false and damaging allegations and validating them with your own imprimatur," writes Clare. "Surely your readers would have been glad to know what has really been taking place, including a criminal report to the authorities."

The attorney then explains that a man named Tom Gilligan had been sending "menacing" text messages and voicemails to Walk, threatening to "weaponize the #MeToo movement" against him unless he met his demands.

"The scheme involved increasingly erratic text messages and voicemails accusing Mr. Walk of somehow affecting Gilligan's relationship with Jon Bon Jovi and threatening to leverage the #MeToo movement to damage Mr. Walk, if Mr. Walk did not act promptly to repair this disturbed individual's supposed relationship with Jon Bon Jovi," writes Clare.
Walk reported the conduct to the New York District Attorney's Office, and later updated his report to include Coopersmith's open letter.
Walk is demanding Lefsetz retract and remove all posts concerning the allegations and that he keep all documents and communications related to the posts.