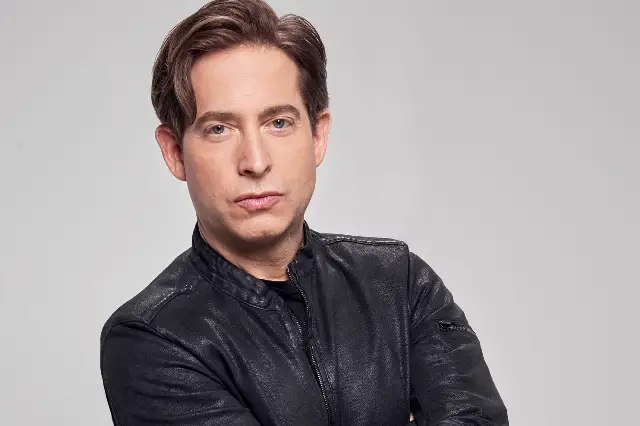 Charlie Walk's days as a judge on the FOX singing competition, The Four may be numbered. The president of Republic Records has been accused of sexual harassment by a woman who worked under the executive for a year.
Tristan Coopersmith, the founder of women's wellness studio Life Lab, posted an open letter on the company's official site. The letter details very serious allegations, that could not only end Walk's tenure at The Four, but his position as head of the record label.
And if the allegations are true, he totally deserves to lose everything. As these things usually go, wait for the other shoe to drop–allegations from other women. In the meantime, Walk may be forced to step aside from his projects, including The Four. I do believe Thursday's episode may have already been taped. The only studio tickets remaining for The Fourare scheduled Friday February 2, which I'm assuming is for  the finale.
Read the full letter below:
Dear Charlie Walk~

I remember the day you called and asked me to work for you. I was in shock. I couldn't believe a music mogul like yourself wanted ME to come work for YOU. And not only did you want me to work for you, you wanted me to start my very own department. You said it would revolutionize the way the record industry worked. You said I would change the game. You said I had raw talent. You said I was bright, savvy and necessary. You said a lot of things that I wanted to hear. You made me feel like a Unicorn. And you promised me a lot of things. And you were true on your word. You took me as a young trend forecaster and gave me the opportunity of a lifetime. The opportunity to help shape the industry that I loved, which was crumbling at the feet of digital downloads. You introduced me to other music moguls like Donnie Ienner and Lyor Cohen and my ultimate (now fallen) hero, Russell Simmons. You gave me a fancy office, an assistant and a budget. You took me backstage to shows and got me private meet 'n greets with the likes of Prince. You gave me opportunities beyond my wildest imagination.

But you also made me feel sick to my stomach almost everyday. For a year I shuddered at the idea of being called into your office, where you would stealthily close the door and make lewd comments about my body and share your fantasies of having sex with me. I was 27. No previous experience had taught me what to do in such a situation. So I laughed it off, gently reminded you that you were married with children, and tried to change the subject. But you were relentless. You would instant message me throughout the day making sexual remarks. Truly vulgar words and ideas. Pervasively. You invited me to dinners that in hindsight I had no business being at, but you did it so that you could put your hand on my thigh under the table, every time inching it closer and closer to my sacred place. You did it so you could lean over and whisper disgusting things into my ear and I had to smile so that no one suspected anything. On multiple occasions your wife was sitting right across from us. And then there was that event at your swank pad when you actually cornered me and pushed me into your bedroom and onto your bed. The bed you shared with your wife… your wife who was in the room next door. You being drunk and me being 6 inches taller was my saving grace.

You promised me the world in my career. You told me I would be one of the top 30 music executives under 30. It's what I wanted. Cloaked in power, you knew how to get me right where you wanted me. Under your control. Playing your sick games.

After a year of working in fear, I finally called deep on my courage and shared my story with your counterpart. He wasn't surprised. He told me that there was nothing I could do about it, but that he would help me coordinate a graceful exit if I wanted. I was paid to keep my mouth shut and my reputation intact. I'm ashamed of that piece but it's a truthful part of my story. I took that dirty money and moved to LA.

I remember the girl that took that job. I remember how confident and vocal she was. How grateful. I remember how motivated and determined she was to crush it, to be a visionary in the industry. But the girl who walked away a year later had shrunk. She no longer looked up when she walked. She became quiet. Her spirit was barely recognizable. She felt confused. She felt diminished. She felt wholeheartedly worthless. She lived in a corrosive pit of shame.

To you, Charlie Walk what you did was normal. It was a power you perceived to have earned, with a right to exercise it. But to me it was insulting, confusing and objectifying. And it was a secret that I held for a very long time, my experiences only spilling out in flashbacks and nightmares. And my silence paid off. I was able to flourish in the industry, but the more that I did, the more that I saw there were so many Charlie Walks. I walked away from the world of entertainment 8 years ago and never looked back. Now I'm running a women's sanctuary devoted to self-love, growth and empowerment. I find myself in a vortex of strength, courage and most of all morality. It's where I belong so in some ways, perhaps I needed to endure you, to get here, so I'm deciding to be grateful for your part in my journey.

The truth is Charlie Walk there will always be scumbags like you. I know this because you're raising sons who will follow in your own footsteps. But here's the thing, I'm raising a son too. And I'm raising him to respect himself so that he can respect others, including women. I'm raising him to stand up to a-holes like you in honor of women. I'm raising him to know that healthy relationships don't involve power. I'm raising him to be what you weren't raised to be, a decent human being.

I don't wish ill for you, Charlie Walk. Only the possibility of personal awakening, accountability and transformation so that you can use your power for good. I forgive you, Charlie Walk. I hope you can forgive yourself.

Free hearted~
Tristan
UPDATE: Walk has released a statement denying everything:
It is very upsetting to learn of this untrue allegation made by someone who worked with me 15 years ago, without incident," he said. "There has never been a single HR claim against me at any time during my 25+ year career, spanning three major companies. I have consistently been a supporter of the women's movement and this is the first time I have ever heard of this or any other allegation — and it is false.
Statement from FOX:
We have only recently learned of these past allegations regarding Mr. Walk. We are currently reviewing this matter and are committed to fostering a safe environment on all of our shows.
Statement from Universal Music Group:
While it appears this blog post relates to the period prior to Mr. Walk's appointment to his position at Republic Records, we take the allegations very seriously and intend to conduct a full and complete review of this matter.