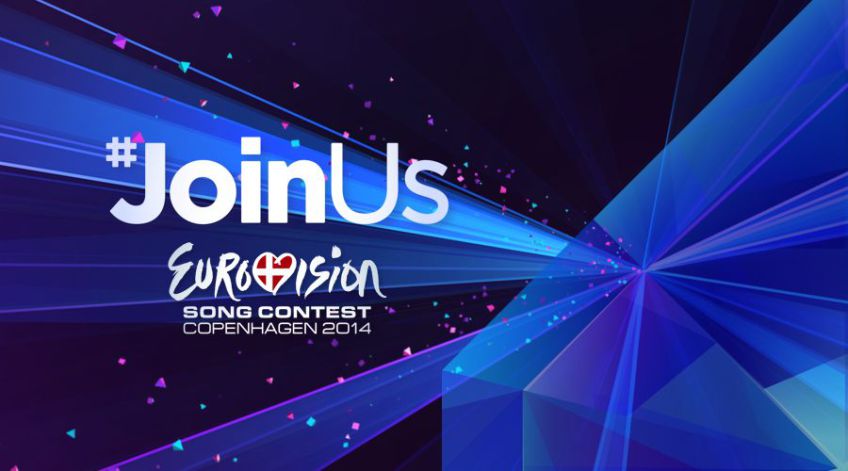 Before we begin:
I just want to apologize – I have been REALLY sick these couple of days, and I was not able to create something as fancy as the other power-lists. I hope you guys understand.
If you want to read my power-rankings on the Semi Final 1 and Semi Final 2, click HERE and HERE!
If you happen to want to read Mateja's posts about the semi-finals, click HERE and HERE
Unlike last year, or the year before, or the year before that etc. there is no clear winner this year! It's a very tight race!
WARNING!
This list is not solely based on my personal taste in music, but a wide range of factors, such as the overall public view on the songs, the live performance, the studio recording, and perhaps, some politics. Which brings me to the second thing. As you probably know very well, Eurovision is famous for its biased voting. Each country is known for voting for their closest neighbors, which goes to show that this list, however objective it might be, may end up being extremely inaccurate due to the wide range of factors affecting the outcome.
Yesterday's Show!!!
Before the results: I think I stand by my choices as they are clearly better than some others in the semi-final 2, and should be able to make it through. Norway will probably rank higher than I initially predicted as the performance was beautiful.
After the results:  I got 8 out of 10 right, which is better than my 7/10 for the first Semi Final! I honestly didn't expect Cheesecake to make it to the finale, and I'm certain that it won't do well. Well, Poland also kind of deserved their place, as it wasn't as bad as it could have been.
26- Belarus – Cheesecake (Teo)
Belarus tends to rank quite low except some exceptions. This will not be one of those exceptions.
25- France – Moustache (TWIN TWIN)
Combined with the fact that France is a Big 5 country (they almost always rank quite low unless it's a great song) and the fact that this song is absolutely horrendous, I'm pretty sure that this will rank pretty low. If not, I'll quit watching this competition.
24- San Marino – Maybe (Valentina Monetta)
Having qualified to take part in the finale is probably a dream come true for San Marino. I'm sure that due to the political/geographical conditions on San Marino, it won't rank that high. I can see it being in the top 20 or maybe slightly lower.
23- Iceland – No Prejudice (Pollapönk)
This is a very fun song and it's quite likable. Unfortunately, it's not good enough.
22- Spain – Dancing in the Rain (Ruth Lorenzo)
Very screamy. Spain also tends to rank pretty low, so I can't see this doing well.
21- Switzerland – Hunter of Stars (Sebalter)
This is a cool song in my opinion, but there is not enough love around it to take it higher than this.
20- Germany – Is It Right (Elaiza)
Not good enough to win. Being a Big 5 country also hurts Germany.
https://www.youtube.com/watch?v=j4jRCm31E0g
19- Russia – Shine (Tolmachevy Sisters)
I really like the song, but due to the current political situation in Russia, I'm sure that they'll do pretty bad.
18- Malta – Coming Home (Fireflight)
Eh.
17- Montenegro – Moj Svihjet (Sergej Cetkovic)
Very charismatic guy, but not a strong contender.
16- Netherlands – Calm After The Storm (The Common Linnets)
People seem to like it, but I really don't. It's too lazy.
15- Finland – Something Better (Softengine)
I like this one, but it's not a contender to win.
14- Slovenia – Round and Round (Tinkara Kovac)
See my comment for Switzerland, but people seem to like it more. I personally love it.
13- Poland – My Slowanie – We Are Slavic (Donatan & Cleo)
Very fun. The breast show also helps them gain some votes.
12- Ukraine – Tick-Tock (Mariya Yaremchuck)
I pretty much hated it when I first heard it, now it grew on me. It's pretty catchy, and the staging is well done.
11- United Kingdom – Children of the Universe (Molly)
UK finally enters the competition with a half-decent song. People seem to like it, and so do I.
10- Italy – La mia Cittâ (Emma Marrone)
Since Italy's return to the competition they never disappointed me. Another very good entry. I'm weirdly attracted to songs sang in Italian.
9- Greece – Rise Up (Freaky Fortune ft. RiskyKidd)
I didn't like this one at first, but after watching the performance on Thursday, I was convinced that Greece will do well again. The guy is VERY charismatic, and the song is very catchy.
8- Azerbaijan – Start a Fire (Dilara Kazimova)
Apart from the accent, I'm getting used to this song.
7- Denmark – Cliche Love Song (Basim)
People praise this song a lot but all I see is a Bruno Mars wannabe. The song is OK though, and will probably gain a lot of Scandinavian votes. I don't think they would give Denmark the crown for a second consecutive year though. Seriously, all I can see is Bruno Mars.
6- Hungary – Running (Andras Kallay-Saunders)
One of the contenders for the crown. If the guy was more handsome, they would have won the competition.
5- Norway – Silent Storm (Carl Espen)
Another song that grew on me. I like it now.
4- Sweden – Undo (Sanna Nielsen)
A great ballad. I think this will click well with the audience, but I don't think it'll win. 3rd to 5th place is what I'm seeing.
3- Romania – Miracle (Paula Seling & Ovi)
Maybe I'm just wishful thinking, but I love Paula and Ovi and want them to win. I don't think they will, so I'll be equally happy to see them around the top 2-4!
2- Austria – Rise Like A Phoenix (Conchita Wurst)
Perhaps the best song in the competition. I think this might win, if the voters vote for her based on the song, and not not vote because of her appearance. Did I tell you that he'd look gorgeous as a lady without the beard?
1- Armenia – Not Alone (Aram MP3)
Seems like the favourite at this point, but we'll see what happens!
It was a pleasure creating these power lists and getting to interact with you guys. Please sound off in the comments and let me know what you think! Who will win the crown?