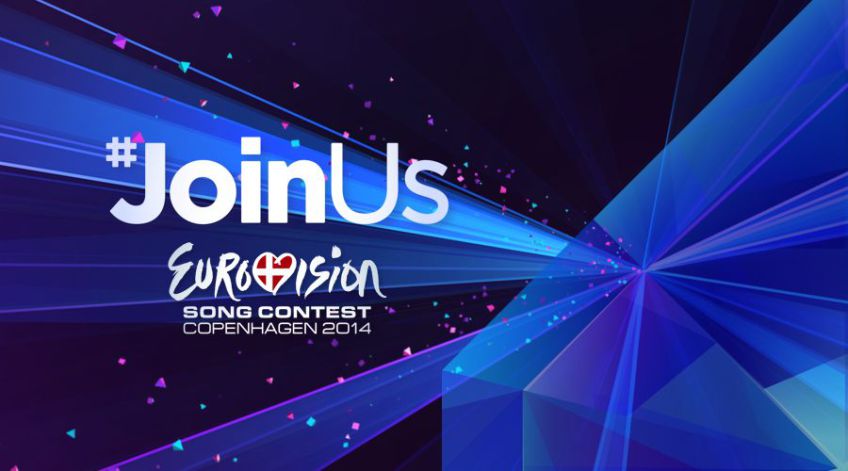 The Eurovision 2014 Semi Final 1 begins at 3 pm EST TOMORROW May 6, and can be streamed online at eurovision.com
Hello, beautiful people! This is Cyprus calling! (pun intended, Eurovision lovers)
As you might remember, last year I had volunteered  to help MJ and contribute to the blog by… posting a Eurovision Power List for the Grand Finale.
As a person who is from Northern Cyprus, being a Turkish Cypriot (most of you probably don't know what I'm talking about – but that's alright. Cyprus is a small island in Europe, divided in half. One half speaking Turkish, the other half Greek. That's about it…) I promise to be as objective as possible, as both of the countries that I'm attached to (Cyprus and Turkey) withdrew from the competition.
This year, I have asked MJ to have a more extensive contribution, and provide power lists for all three rounds of the competition. First off is Semi-Finals 1, but there are a few things that I believe I should remind you before we get going:
First of all, this list is not solely based on my personal taste in music, but a wide range of factors, such as the overall public view on the songs, the live performance, the studio recording, and perhaps, some politics. Which brings me to the second thing. As you probably know very well, Eurovision is famous for its biased voting. Each country is known for voting for their closest neighbors, which goes to show that this list, however objective it might be, may end up being extremely inaccurate due to the wide range of factors affecting the outcome.
Lastly, don't forget to check back for a quick recap of the results, the accuracy of my guesses etc. on  my next post, which will hopefully be the 'Semi-Final 2' post.
16- Portugal – Quero Ser Tua (Suzy)
I pretty much hate this one. It has a distinct Latin vibe, sounds quite similar to everything else out there. It's fun, but not good enough. The singing is just average. The song is poorly written, it's not in English, so it has next to no chance at surviving the Hunger Games.
15- Azerbaijan – Start a Fire (Dilara Kazimova)
First of all, I think it is VERY safe to say that Azerbaijan puts a lot of effort into their Eurovision entries. Unfortunately, this one is not as good as any of their entries. The accent is awkward, the song is a bit like something you would hear in a hotel lobby, she has a tendency to go off-pitch constantly (even though she has proven that she can sing live in other performances), and this time, I am almost certain that we won't be seeing Azerbaijan in the finale.
https://www.youtube.com/watch?v=K9ufcDOPLTE
14- Netherlands – Calm After the Storm (The Common Linnets)
Way too repetitive, way too simple, way too monotonous. The girl is cute, the guy is cute, they remind me of a bad Alex & Sierra. But, no, this one doesn't work as well as A&S. The singing isn't that good, the song is not that great, so, I think the public will pass.
https://www.youtube.com/watch?v=zPrYzFOlT20
13- Belgium – Mother (Axel Hirsoux)
This song is considered to be creepy by many. I have to somewhat agree with them. The song is not that bad, but it's quite dramatic, and the stage performance just makes it twice as awkward.  He has a VERY good voice, but the way he's presenting the song makes it so much worse. I don't think this will be in the finale.
https://www.youtube.com/watch?v=PCAeh8g5Xnc
12- Montenegro – Moj Svijet (Sergej Cetkovic)
A lot of love for this song. It's quite good, it's not like it's excellent.  It's quite relaxing and peaceful. I would say it's around the border. I don't know what else to say, really. He has a good voice, but no stage presence.
https://www.youtube.com/watch?v=prgjYiZ2sy8
11- Latvia – Cake To Bake (Aarzemnieki)
This is a stupidly fun song. What else would you expect from a song about baking cakes? It's fun, and the song can go either way. The chances are it won't be in the finale, but it just might surprise us. The live performance is not that strong, but it's good enough. It's sure to bring a smile on your face. In other news, this song is considered to be the 'prequel' for one other song in the competition that will compete during the next semi-final. More on that on my second post.
10- Russia – Shine (Tolmachevy Sisters)
This. Is. Awful. The song itself has a lot of potential, but it's so cheezy and predictable that it ends up being just…. below mediocre. Yet, looking at Russia's track record in the competition, I can say that this one will probably just about make it to the finale.
9- Estonia – Amazing (Tanja)
The singer is alright, but she gives a 'copycat' kind of vibe. The song is good though. Very catchy, and Eurovision-esque. It's a bit too much like the winner from 2 years ago, Euphoria, which might not go across so well with the jury. Likely to make it to the finale, but I wouldn't be shocked if it didn't.
https://www.youtube.com/watch?v=ff4BZPCOlYQ
8- San Marino – Maybe (Forse) (Valentina Monetta)
Ms Monetta's third year in a row representing her country. I want to quote Einstein here: "sanity is doing the same thing over and over again but expecting different results." The first entry was just awful, but this song is extremely similar to last year's entry. Has a shot at making it to the finale, but I can't bring myself to consider it as a contender. Though, being very honest, this is an alright-ish song, but not everybody will think that way.
https://www.youtube.com/watch?v=PtmLu-qV1tw
7- Ukraine – Tick-Tock (Mariya Yaremchuk)
Ukraine has proven to be a strong country time after time, and this year, it's pretty bad. The dancing is awful, the vocals are annoying, but the song itself is very catchy. I would call this a mid-packer , but nothing else.
https://www.youtube.com/watch?v=hSDjRo1e4kU
6- Iceland – No Prejudice (Pollapönk)
I don't know what to think of this. The guilty pleasure kind of song of the year. We get one of these every year, and they usually end up making it to the finale. The song itself if very likeable with a great message. Definitely not the weakest entry of the year.
5- Sweden – Undo (Sanna Nielsen)
She has a funny kind of accent, but it's not hard to understand what she's saying. She song is a bit too monotonous, and the chorus gets too shouty at times. I like the song, most people seem to like it too. I think it'll be in the finale. We'll see.
https://www.youtube.com/watch?v=CZiLWCNakPc
4- Moldova – Wild Soul (Cristina Scarlat)
This one's a lock for the finale. Dark without being awkward, and the kind of song that brings a breath of fresh air to the show. If the song has a proper staging, it'll be at a pretty strong position.
https://www.youtube.com/watch?v=cedTc7jrPyQ
3- Albania – One Night's Anger (Hersi)
This is very different when compared to rest of the songs this year, yet it shouldn't be that surprising, as Albania almost always enters the competition with interesting songs (See Rona Nishliu – Suus if you want to see what I mean – which happens to be one of my favourite ESC songs ever – and ended up making the top 5) My guess is that this song will make it to the finale. The singer has a very nice tone to her voice singing live! I am totally in love with this song. The instrumentation is wonderful, the changes in the rhythm during the second half of the song make it fun and dramatic. The only downside is that… it's kind of a weird song that's not that familiar to anything people are used to. One of my personal favourites.
https://www.youtube.com/watch?v=-FxtxTGwwnA
2- Hungary – Running (Andras Kallay-Saunders)
The song is excellent. But the singer is cursed with bad genes which might lead to losing some votes. I would say that this one is an extremely safe bet for the finale though. His voice is good, the song is cactchy, so I suppose he's safe for now.
1- Armenia – Not Alone (Aram MP3)
This is one of the songs that should click with the audience. The song is pretty good, and I don't really see a reason why it shouldn't make it to the finale. One of the better songs in the first Semi-Final. My main critisisms would be that he doesn't know how to move on the stage, and he tends to sound very nasally during the second half of the song. There is a great deal of praise for this song everywhere and people seem to love it.
https://www.youtube.com/watch?v=GYqwUNQjOoI
General Thoughts:
There are some very good songs at this stage of the competition, but there are some very bad ones. Quite frankly though, the bad ones are in the majority. Why are there so many awful songs this year??
One thing that I've realized is that almost all of the songs are in English, probably more than ever. Politics will sure play an important role in the voting, but we'll see how accurate my predictions are!
Please don't hesitate to comment on who you think will advance to the finale, and who you think is the worst of all.
I sure hope to share more of my power rankings with you, and hopefully I'll see you in two days!