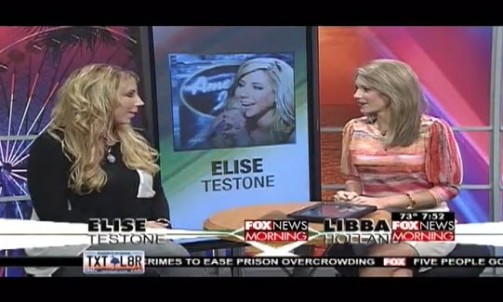 Elise Testone, the raspy voiced singer from American Idol season 11 is getting ready to release her debut album. And she reveals to FOX Morning News, Myrtle Beach, that the first single from the record will probably be a very special duet.
"One song, I'm really happy to announce, that Darius Rucker agreed to sing as a duet. When I heard his voice on it, and I realized I wrote it, and how hard I've worked on this journey…every time I hear it, I can't stop crying!"
Darius is the lead singer of Hootie and the Blowfish and currently a hit making country solo artist. That is quite a coup for Elise! I can't wait to hear the album.
American Idol 11 Alums, Elise Testone and Deandre Brackensick Get Ready to Release New Music
Check out the interview below.