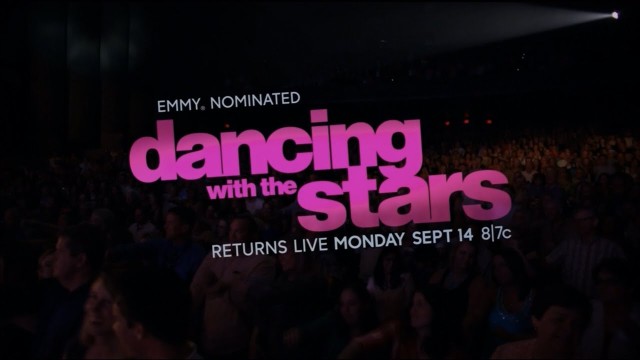 Tonight's the night! Dancing with the Stars returns LIVE for season 21 on ABC at 8 Eastern. I will be back this evening to begin blogging what promises to be one exciting and surprising season. This morning on Good Morning America, ABC let us have a sneak peak at the show's final rehearsals and to give us some quick interviews with some of the cast.
Judging by what we see here, we could be in for some surprises tonight. A few of the couples I didn't expect to excel in the ballroom seem to be doing very well. Take a look at stars like Hayes, Tamar, and Victor all serving us up some strong dancing moves. The "expected" strong celebs like Alexa, Bindi, and Nick are also featured and are indeed looking good. Granted, things change drastically when you are competing live in front of millions and knowing you are about to be judged, but if this preview is any indication of the dancing level we might see for a premiere, we are in store for one competitive season.
Watch the video and hit the comments. Does anyone stand out for you already? Are you even more pumped for the premiere? I hope to see you all tonight as we get things started!
https://www.youtube.com/watch?v=vilJECijzC8
More Rehearsal Video from GMA:
https://youtu.be/AEWAmPc3tIo