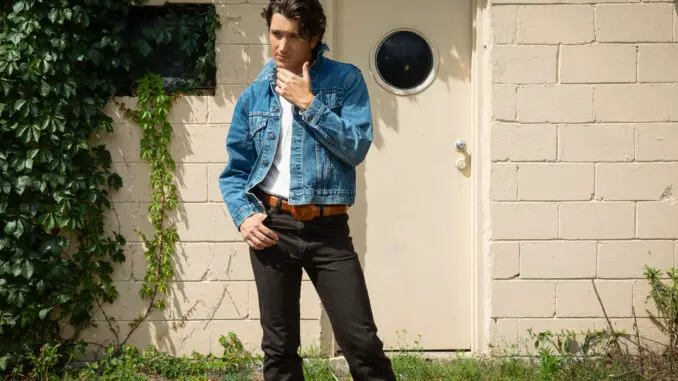 Drake Milligan releases new song "I Got a Problem" ahead of return to America's Got Talent on September 13
Following the release of his debut album Dallas/Fort Worth that hit #1 on the iTunes All-Genre chart, Stoney Creek Records artist Drake Milligan released his new single, the up-tempo "I Got A Problem." The good-time, romantic tune tells of all the ways a cowboy's new gal has a hold on him like never before, singing: "your kiss tastes like whiskey, and I'm a drinker."
Scheduled to perform the new song next week on NBC's competition reality show, America's Got Talent on the September 13 results show, Drake looks forward to getting new music out for the fans. The country singer competed on AGT last summer, finishing the competition in third place.
AGT Contestant Drake Milligan Quit American Idol, Has Record Deal
In addition to the new release, he recently performed for the third time in six months on the Grand Ole Opry. Additionally, he will duet with Canadian group The Reklaws at the CCMA Awards on September 16. Drake recently released the fun-loving duet "Honky Tonkin About" with The Reklaws in Canada and the States, as a teaser for their upcoming performance.
Drake Milligan on the road
With a combination of headline shows, opening slots and major festivals including Stagecoach, CMA Music Fest and Carolina Country Music Fest, Drake is on target to play over 100 shows this year. He will appear on CMT's Hot 20 for the fourth time this year in the coming weeks. Check out the singer's tour schedule HERE.
AGT's Drake Milligan Performs Single on Kelly Clarkson Show
When he's not out on the road, Drake has been spending time in the studio recording new originals with acclaimed producer Trent Willmon (best known for his work with Cody Johnson including Grammy winning "Til You Can't). In the coming weeks, the country singer will be making stops in Michigan, Canada, Colorado, Kentucky, Georgia, Texas, California, Alabama and Tennessee.
He will also headline New Year's Eve at the World's largest Honky Tonk at Billy Bob's Texas, back by popular demand, for the third time in a year.