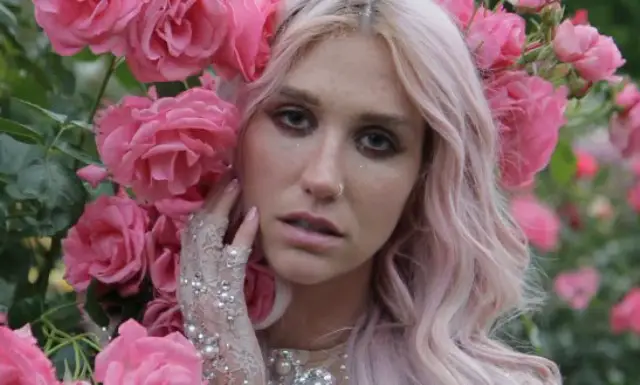 Initially, pop singer Kesha was set to perform on Sunday's Billboard Music Awards. But when Dr. Luke got wind from a TMZ report that the singer was planning to use the performance as a platform to criticize the producer with whom the singer is embroiled in a bitter legal battle, he withdrew his permission.  Now, after being assured that the singer would not use the BBMAs stage to air out her grievances with Luke, he has once again signed off on the performance.
"Kesha's performance on the Billboard Music Awards was always approved, in good faith," Luke's RCA imprint, Kemosabe records, released in a statement. "Approval was only suspended when Kemosabe learned Kesha was to use the performance as a platform to discuss the litigation. Now that Kemosabe has obtained assurances, that it is relying upon, from Kesha, her representatives and dick clark productions that neither Kesha nor her supporters will use the performance as such a platform, the approval has been restored."
Earlier this week, dick clark productions released a statement explaining why Kesha would not be performing at the awards ceremony.
"Kesha accepted an invitation to perform on the show and she received written approval from Dr. Luke's record label, Kemosabe Records. Kemosabe subsequently rescinded its approval following a media report on Wednesday May 11 regarding Kesha's appearance on the BBMAs. Unfortunately, Kesha and Kemosabe have since been unable to come to an agreement for Kesha to perform on the show.
"Dick clark productions has a long standing relationship with Kesha. We hope that the parties can come to an arrangement such that we can continue that long standing relationship with a performance by Kesha on the Billboard Music Awards stage on May 22nd."
And indeed, the parties did finally agree on terms. The backlash against Dr. Luke and Sony was pretty swift when news broke that permission was withdrawn. It was in Kemosabe's best interest to allow the show to go on. AND in Kesha's best interest just to shut up and sing. The press and her allies will do the talking for her, in any case.
Kesha Releases New Music "True Colors" with Zedd (AUDIO)
Meanwhile, last night when Kesha's BBMAs tribute to Bob Dylan was still off the table, she performed the song she was planning to sing, "It Ain't Me Babe," with Ben Folds on stage at the Orpheum in Los Angeles. Later, Kesha joined Ben on "Still Fighting It" and "Rock This Bitch," which segued into Kesha's "Sleazy."
Check it out.
Kesha and Ben Folds – It Ain't Me Babe
https://youtu.be/ISpWMsQ4Y_o
Kesha and Ben Folds – "Rock This Bitch / Sleazy"
https://youtu.be/Ej1T8VnOcSQ
Kesha and Ben Folds – "Still Fighting It"
https://youtu.be/m1LtFElaPps
Via Rolling Stone