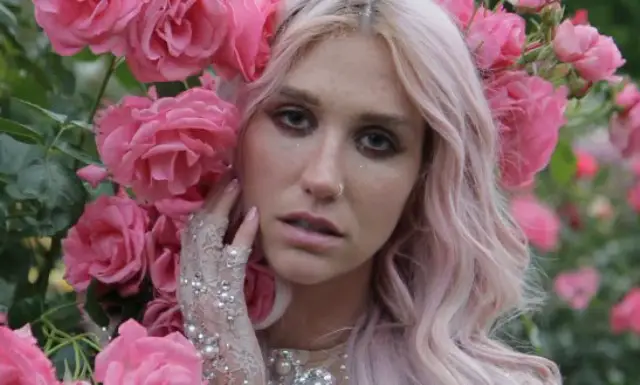 When a New York City judge denied Kesha's injunction that would have allowed her to record outside of her disputed Sony contract, one of the points of contention was Sony's insistence that she wasn't being FORCED to collaborate with producer Dr. Luke, whom the singer accused of sexually and emotional abuse.
While Kesha's legal battle rages on, both Dr. Luke and RCA have followed through on their word and given the singer permission to record a new song, "True Colors" with DJ and producer Zedd.  The song, written by Zedd, was released last year with co-writer Tim James on vocals. Kesha was so moved by the lyrics, which go, "No I won't apologize for the fire in my eyes/Let me show you my, my true colors, it ain't no rainbow…"
Upon release of the song, Kesha left a note on her Facebook page today:
It's such a blessing that Zedd has given me this opportunity to record his song True Colors. This song's message spoke to me so deeply that I knew I had to find my own interpretation and record it, to spread the beautiful message of personal empowerment. It gives me hope that I will someday soon be able to release my own album. Until then let's all celebrate our own truth. ?#?truecolors
Zedd was careful to note on his twitter that there were no end runs made around her contract with RCA. Kesha was given PERMISSION to record, and for that clarification, Dr. Luke returned a tweet of thanks.
Thanks for the clarification @Zedd …

— Dr. Luke Doctor Luke (@TheDoctorLuke) April 27, 2016
"True Colors" was released through Dr. Luke's RCA imprint, Kemosabe. In other words–Kesha is finally able to record again, but Dr. Luke still gets a cut. And when the lawsuit is finally heard, RCA and Dr. Luke can say "SEE. Kesha is not forced to work with Dr. Luke!" But, of course, lining his pockets with the fruits of her labor is another matter entirely…
The duo debuted the song live last weekend at the Coachella music festival in California. The song is downloadable now at digital outlets including iTunes and Amazon.