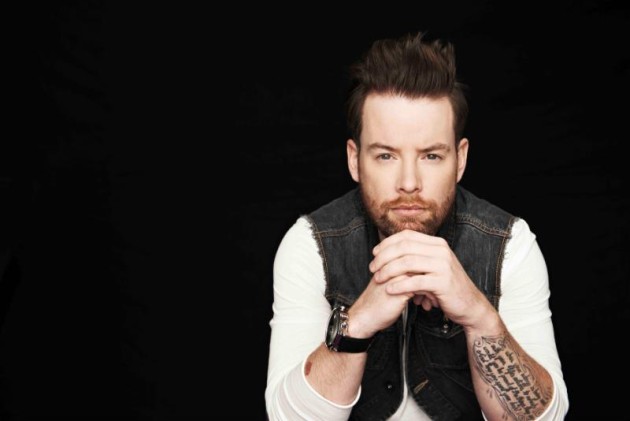 David Cook has dropped a new song the lush, anthemic, "Carry You," from his forthcoming album, Digital Vein. The American Idol season 7 winner produced and co-wrote the album, his first since the release of 2011's This Loud Morning.
David Cook Drops "Criminals" Lyric Video
"'Carry You' is a song that came together fairly quickly," David tells Billboard. "Blair Daly and I built the song around the bass line, and really wanted each instrument and vocal to have its own space. That approach helped make the song feel big and layered."
"We took the song out on the road early to get some audience feedback and got great response," he said. "That gave us a little momentum when it came time to track it for Digital Vein."
David Cook Reveals Digital Vein Album Cover Art
Digital Vein is set to be released on September 18, with a live stream concert from the Nashville record release party. The  Digital Vein Tour , kicks off at the MIM Music Theater in Phoenix Arizona, on September 30.  David has other appearances lined up too, including 3 nights at the Epcot center in Orlando Florida, Sept 25-27.
Listen to David Cook's "Carry You" from Digital Vein right here.