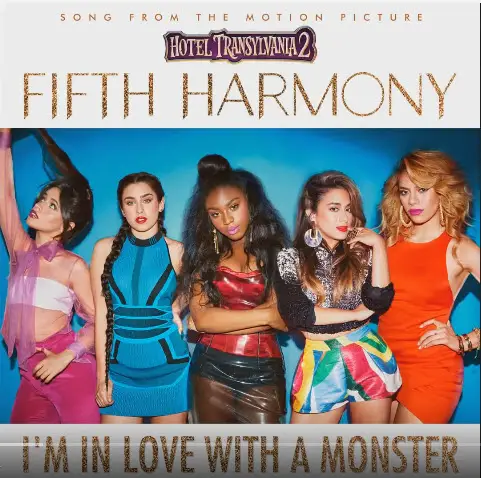 Check out Fifth Harmony's retro-groovy theme song for the upcoming Sony animated feature, Hotel Transylvania 2, featuring voice work from Adam Sandler, Andy Samberg, Selena Gomez and more. The screenplay is by the always hilarious Robert Smigel (SNL's TV Funhouse and Triumph the Insult Comic Dog) and music by Mark Mothersbaugh. I might check this one out, even without a kid in tow. The movie is out on September 25.
The season 2 X Factor US alums are on a roll, with their hit single, "Worth It" hitting the Billboard 100 Top 15, and making appearances on talk shows, morning shows, awards shows while on their first headlining tour with fellow X Factor alum, Bea Miller.
Listen to Fifth Harmony's new song "I'm in Love with a Monster" from Hotel Transylvania 2 right here.