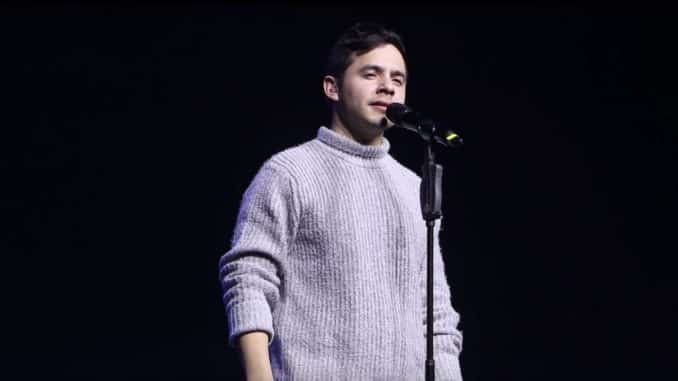 David Archuleta gave one last gift to his fans in 2020. His new song, "What a Wonderful Way to End a Crazy Year" looks on the bright side, as the truly crazy year, 2020, comes to a close.
The American Idol season 7 alum performed the new song live on Wednesday (Dec 23) at a socially distanced show at the Maverick Center in West Valley City, Utah.
David Archuleta's New Song Looks back on a Crazy Year (Video)
"Thank you Utah!," David wrote on social media on Thursday. "So nice to be back in the old stomping grounds." David, who currently lives in Nashville, grew up in Utah, and he has family members who still live there. "Couldn't have asked for a better way to end the year with my final show of 2020! First time singing 'What a Wonderful Way to End a Crazy Year' live. What was your favorite part of last night?!"
David posted a Youtube video of the performance taken by a fan in the front row. The song is slowed down, sung to only piano accompaniment. This version is still hopeful, but with a wistful twist.
David Archuleta "What a Wonderful Way to End a Crazy Year' LIVE performance