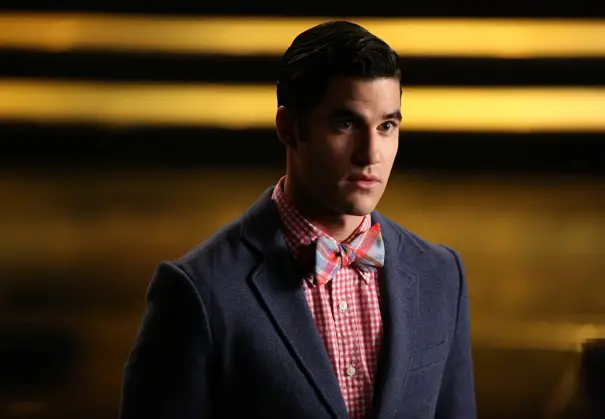 Darren Criss, may be back in business with producer Ryan Murphy, according to reports. The Glee actor is set to join Murphy's XF American Horror Story: Hotel in the Halloween episode for a recurring role.
According to E Online, he'll play Justin, a Silver Lake hipster who checks into the hotel on Halloween with his fellow hipster girlfriend to escape annoying trick or treaters. But after one too many requests for room service, Kathy Bate's character, the head of the hotel, gives Justin and his girl a "Halloween trick they will never forget."
Darren, who has just come off a successful 12 week run starring in Hedwig and the Angry Inch on Broadway, is currently in Italy shooting an indie flick titled Smitten!, about an American fashion executive who is kidnapped by the local mob.
American Horror Story: Hotel, created by Murphy, has a slew of guest stars, including Lady Gaga, Sarah Paulson, Matt Bomer, Finn Wittrock, Angela Bassett, Cheyenne Jackson, Lily Rabe, Evan Peters, Wes Bentley and more. The anthology series spins a new tale each season, and this time, Kathy Bates heads an estabishment you may never check out of once you check in.
Darren Criss isn't the only Glee veteran Ryan Murphy has working on new projects. Lea Michele is starring in his FOX series, Scream Queens, a spoofy comedy set in a college sorority plagued by a murderous revenge seeker.