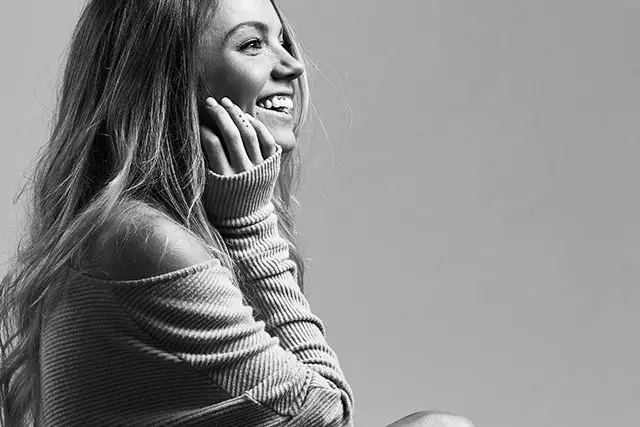 The Charlie's Angels movie soundtrack is out and includes a track from The Voice  season 4 winner and country singer Danielle Bradbery.  Her track "Blackout" is part of a track list that includes Ariana Grande, Katy Perry, Miley Cyrus, Camila Cabello and more.
Danielle's track on the set, written by Jonathan Perkins and Nikki Williams, is her first foray into the pop world. Her clear, sweet tone is suitable in the pop genre. 
The Voice 17 Knockouts: Alex Guthrie vs Hello Sunday – Tears! (VIDEO)
The Voice's Danielle Bradbery Releases "Shallow" Cover Music Video
The singer recently finished a UK tour as part of the CMA's and C2C's "Introducing Nashville" tour, a writer's round-style evening which spanned over eight nights. In an interview with Entertainment Focus, Danielle said about "Blackout": 
It's very pop and a very powerful ballad. It's not too slow. It's a woman empowerment, 'I'm never going to back down' type of song. It is pop. There's no Country thing about it except for me (laughs). It's been an honor to be up with all of those powerful women. It's all women on the soundtrack, co-produced by Ariana Grande. This is my first time with a movie, which I'm pinching myself (about).
However, Danielle shot down any notion that she planned to cross over to pop:
It's definitely a one off. It's way different than anything I've ever put out. It challenges me vocally. I think it's one of the most powerful songs I've had to sing. It was very tough in the studio, I will be honest. It took a minute, but it challenged me and it was an amazing experience. I can't wait for anybody to hear it. I'll definitely take a little bit of what I learned through that song in my next record, for sure.
Check out Danielle Bradbery's Charlie's Angels Soundtrack cut, "Blackout" below.