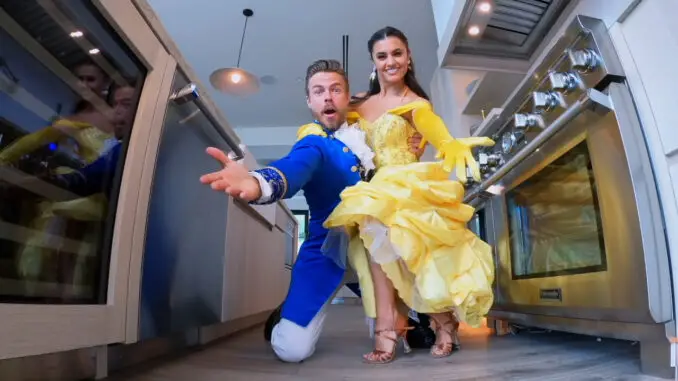 Dancing with the Stars judge and pro alum Derek Hough and his girlfriend Hayley Erbert announced their engagement on social media Thursday (June 2).
"It's only the beginning of forever," Derek posted on his Instagram page. Hayley reposted the announcement on her own Instagram account. The location of the photo is tagged "engaged." In the photo, Hayley shows off her engagement ring.
 

 

 

View this post on Instagram

 

 
The jewelser, Paris Jewellers Canada posted another photo of the couple writing "We were incredibly honoured to be chosen by @derekhough to help create this flawless ring for @hayley.erbert."
The jeweler added, "Our co-owner @chautlui listened to their favourite song 'Someone to Stay' to help inspire elements of this once in a lifetime ring which is just like their love. Derek is kind-hearted with infectious positive energy who radiates love for Hayley. We are filled with so much joy for this special couple and wish them a lifetime full of love and adventures."
 

 

 

View this post on Instagram

 

 
The pair have been together since 2015.
They met on the set of Dancing with the Stars. Prior to the engagement announcement, the pair had been vacationing in Monaco, where the attended the Formula 1 Grand Prix and the Top Gun: Maverick premier at Cannes Film Festival in France.
Derek anticipates returning to the Dancing with the Stars judging panel in the fall, as it moves to Disney+ for the next two seasons.
"I think that's where a lot of things are moving toward," Derek said of DWTS' move to streaming only.
"Dancing With the Stars has always been a trailblazer, they've always been the first to do things," he added. "So to move into this area is very bold, very brave, and I'm very excited about it, to be a part of that new phase in television!"