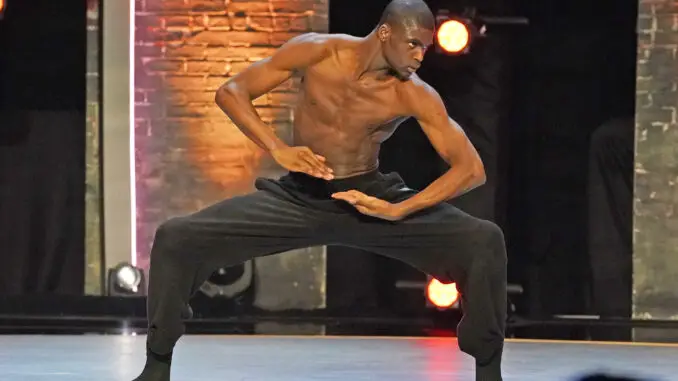 Welcome back to more So You Think You Can Dance auditions of Season 17, and it's been quite a week for the show!
Not long after last week's second audition episode, judge Matthew Morrison announced his departure from the show due to a "protocol infraction." I assume this goes into effect come the live shows, as these audition episodes are pre-taped, but we'll see if it affects any episodes before then. You can read more details on the matter HERE.
Now let's get on to more auditions!
Thiago Pacheco – 18 – Massachusetts
The show opens with Thiago doing a Contemporary piece with a few unexpected flips.
tWitch says yes, JoJo says yes, Matthew says yes
Essence Wilmington – 20 – Iowa
Essence introduces us to her family who enjoy partying and having dance battles. She says she was shy, but dancing got her out of her shell and she's now a dance teacher.
Essence auditions with a Hip Hop routine that makes you want to get up and dance right with her.
During the judging, tWitch requests for Essence to freestyle, during which she owns the stage once again.
tWitch says yes, JoJo says yes, Matthew says yes
Camila Schwarz – 19 – Florida
Camila is back after competing on the SYTYCD Next Generation and says she's ready to fight. She says she was upset to leave the show the first time, but is back and better than ever.
Camila auditions with a spicy Latin number and this is where I feel my dance critique kicking in. She's a really good Latin dancer, definitely has the legs for Latin dancing, but I felt something off with her arm work.
tWitch says yes, JoJo says yes, Matthew says yes
Armando "Decoy" Munoz –  – Arizona
Armando says the way he would fight his way out of trouble was by dancing and that it as an escape for him. He says it's time for him to show the world and show his son that he can be somebody.
Armando performs a Hip Hop routine that starts out very robotic (in a good way) and then turns into a very tWitch-esque number (again, in a good way).
tWitch says yes, JoJo says yes, Matthew says yes
Ralyn Johnson – 18 – Louisiana
Ralyn says her average day is going to school for seven hours, then track practice, then dance for five hours. But her life changed in 2021 when Hurricane Ida hit her community and destroyed her home.
Ralyn performs a Contemporary piece and really utilizes the entire stage to show off her skills.
tWitch says yes, JoJo says yes, Matthew says yes
Virginia Crouse – 21 – Louisiana
Virginia performs contemporary and says she worked so hard for this very moment.
Mia Mellican – 18 – Nebraska
Mia performs Contemporary and says she's had to fight fearlessly for every opportunity.
Flora Dickens – 18 – Massachusetts
Flora performs Contemporary and says she's excited to show the judges part of her.
All three girls receive yeses.
Malia Baker – 25 – Colorado
Malia says she was raised in a funny family and appreciates comedy. She says when she dances, she uses her 10 toes, her 10 fingers, and her entire face.
Malia auditions with "Jazz with a strong dose of Character," as she put it. I really didn't see much dancing there, looked more like a comedy act, but she was very entertaining to watch!
tWitch says no, JoJo says no, Matthew says no
Waverly Fredericks – 20 – New York
Waverly says his mother had an amazing dance career, and wonders how he got so lucky to be birthed by her. He also says that he had to grow up too fast and tat dance was the outlet he needed.
Waverly's audition says it's Contemporary, but his style is far more unique than that. The only bad thing about this audition was the song! lol
tWitch says yes, JoJo says yes, Matthew says yes
That's a wrap for auditions! Next week kicks off the choreography round! Check back for possible video(s) of tonight's auditions and join me back here next week for more SYTYCD!
Full Episode