Dancing with the Stars 22 – Week 7 Power List
This week's power rankings were a bit more difficult than I expected them to be. With a double elimination looming, I had to really look at everything these stars have and do not have going for them to properly rank. I actually have three couples that I believe are in danger this week and on the opposite end of the spectrum, five couples I think are battling it out for the finale, with only one I would actually consider a lock that I would put money on. I did enjoy "Famous Dances" night on a whole and thought a few couples brought their A-game with some wonderful routines. But so many factors are now in play that good (or bad) dancing is just one piece of a bigger puzzle. We had some controversy this week, a comeback, and a few very painful rehearsals. Some of these placements were really hard to make but here goes…
8th – Von & Witney (No Change)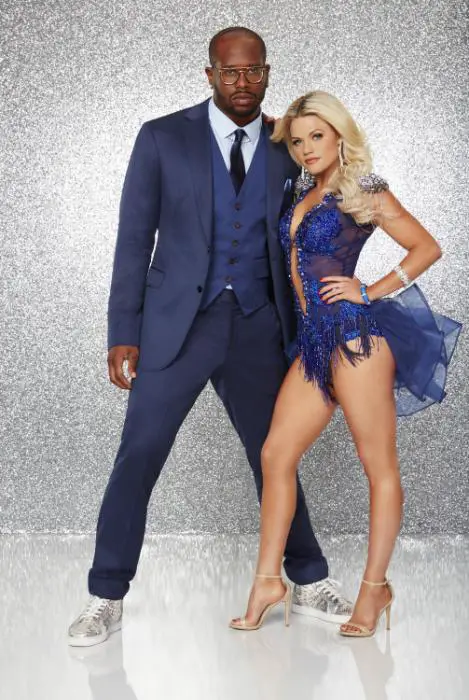 So, was Von truly in jeopardy this week or was it a wake up call by producers for his fans to vote? Of course, we will never know for sure but I am leaning to thinking he might really be in trouble in this upcoming double elimination. Even though he has shown himself to be a harder worker and overall better dancer than Antonio, the latter was able to gain so much attention this week due to his pimp spot dance and footage with Sharna, Von became forgettable. That's never a good thing on this show. His Michael Jackson inspired dance was decent, though I felt it lacked energy. If the judges and by extension, the audience, are fully behind Antonio now, I unfortunately think it will come at Von's expense.
7th – Kim & Sasha (Previously 6th)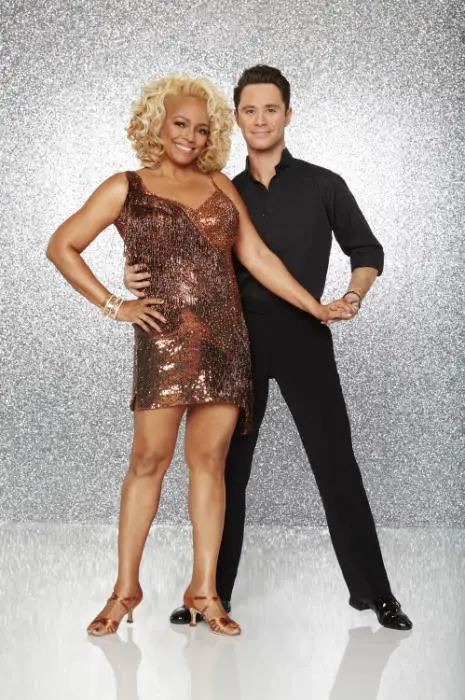 Despite dealing with a lingering injury, Kim once again delivered a nice, fun, and committed performance. The issue now though is whether she has basically gone as far in the competition as she can. While you can make an argument that she has been more consistent than Jodie or even Antonio, you have to believe those two have more votes coming in from the audience by comparison. If she actually manages to survive a double elimination, it will prove she not only has a big fan base, but she has picked up some casual voters along the way. I don't think she has though and I can't see her escaping a night when two couples are sent packing.
6th – Jodie & Keo (Previously 5th)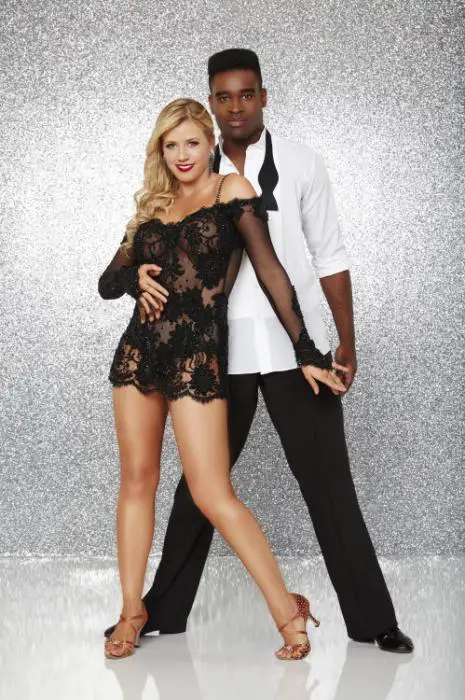 That rehearsal footage was tough to watch. Jodie was in pain and her screaming was hard to sit through. She's a trooper though. She performed that Pink number to the best of her ability, taking into consideration that it may not have been one hundred percent out of fear of aggravating her ankle. She was in it totally character wise and even though the actual Pink video includes moves and steps Jodie and Keo did not do, I think Keo did enough to pay it tribute nicely. Jodie is the big question mark for me going into this double elimination. If her fans rallied and people gave her some votes for being a hard worker despite her pain, she could sneak away with another week of safety. But I wouldn't be at all surprised if this was the end of the line for her. I surprise myself even typing that because pre-season, when I found out Jodie was going to be a contestant, I had her immediately pegged for the finale.
5th – Antonio & Sharna (Previously 7th)


Yes, this dude had a major comeback this week. After a bit of a confrontation with Sharna- which you could take either side in and I would understand, he performed his best dance and the judges raved. I'm still not pleased with the fact that he has been late so much to rehearsal, I was happy to see that he has the determination and drive to do better. I'm sure Sharna is glad as well since she is still chasing that first DWTS victory. If Von is eliminated this week, it will do wonders for Antonio's votes. I'm sure some are splitting votes right now unless they are hardcore fans of one or the other. With Von gone, Antonio could benefit greatly. And if he continues to work hard and dance well, he will definitely stay in this thing.
4th – Paige & Mark (No Change)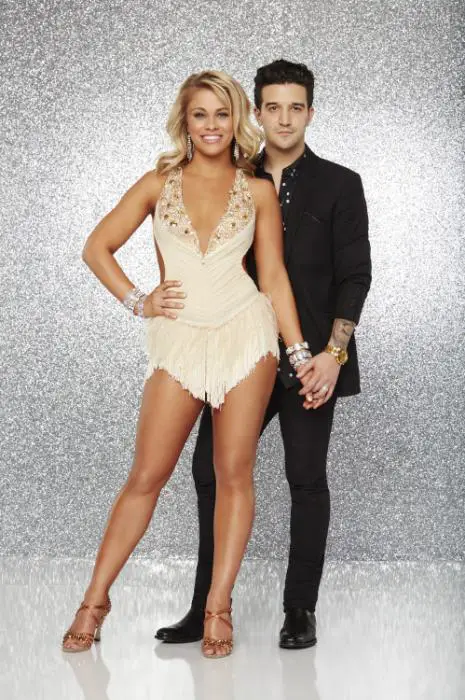 It didn't entirely shock me to see Paige in jeopardy. Again, could be legit or could be the producers but remember, I said that Paige as one of the lesser known stars needs to bring it weekly with memorable routines so she isn't forgotten. Perhaps her rumba with Sasha during switch-up week hurt her. But she came roaring back with that awesome Austin Powers inspired number. She and Mark were fantastic this week and even though I should probably place her lower in these ranking due to an increasingly (and unfortunate) high chance of elimination, I want to believe that a great dance will save her this week. I still think out of all the females left, she is the strongest and would make a fitting and justified finale contestant.
3rd – Ginger & Val (No Change)


Ginger really didn't do much of anything this week to make me move her up or down in the rankings. It was another okay routine, though just like Von, it lacked attack and full on energy. But Ginger has a likability factor that mixed with Val's popularity, keeps her on the top end of the couples. I'm not going to speak on her pimping anymore because it is what it is and nothing about it will change. It will probably get even heavier as she continues to survive, so I give up in terms of that. What I will say is that hypothetically speaking, should Wanya and Nyle make the four-person finale with let's say Antonio, Paige deserves that 4th spot at the moment much more than Ginger does. But Ginger would get it, without a doubt.
2nd – Nyle & Peta (Previously 1st)


Cocky or confident? Joking or serious? Those questions were more of a hot topic this week than Nyle's dance. I've seen a pretty even split on the net between those that say he was clearly joking around and those that say he has too big of an ego. Nyle has addressed the situation more than once. He spoke out about it on Monday night on DWTS all-access, mentioning how he meant he is striving to look like Val (as in, be just as good a dancer since Val is a pro) and he spoke about it on twitter. He also got some support from Val himself. I have spoken to some people who have a connection to the show and they all say Nyle is very humble, warm, friendly, and lovely on set and doesn't have any kind of an ego problem. But let's face it- this reality show loves drama and those backstage packages are edited a certain way. If the audience picks up on something and runs with it, that's just how it goes. And there's no denying that some of the audience picked up on something they didn't quite like. In terms of the routine itself, this was Nyle's weakest. He had frame issues, sync issues, and it was a way too hectic quickstep even if it kept the vibe of the movie it was paying tribute to. Has Nyle blown his chances now? I hesitate to make such a bold statement in only week six but I do think this upcoming week is going to be vital for him to not only dance well, but come off well to the public to get back into the good graces of those who may have been turned off by him.
1st – Wanya & Lindsay (Previously 2nd)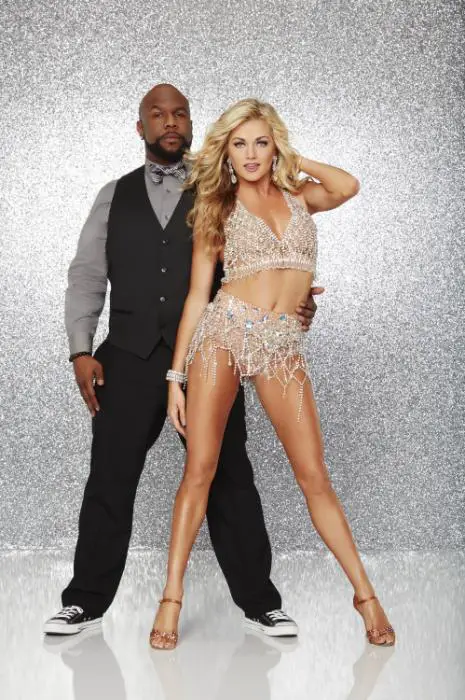 Wanya is, in my opinion, one great dance away from being pretty much unstoppable in this. His NSYNC routine was just a delight. Perfect choreography by Lindsay mixing the old-school moves we expected with some modern stuff. And it was just danced so well from beginning to end. Wanya is really firing on all cylinders on this show and Lindsay is well on her way to earning her first victory. What does he need to work on? He said it himself this week- his frame in certain dances. He knows it can get away from him a bit when in proper hold. I don't see it being a major issue though as he clearly works hard to improve on anything so that the judges have next to nothing to critique. And as he showed this week, there really was nothing to say about his dance other than it was fabulous.
And there you have it. What do you guys think? Is this upcoming double elimination really between Von, Kim, and Jodie? Is Wanya close to being unstoppable? Did Nyle kill his chances or does he have enough time to win back any detractors? And what about Antonio? Is this the start of his slow climb to going very deep in the competition? A lot of questions this week and I would love to see what you guys think and how you would rank our remaining eight couples. Don't forget- our show returns with an all-new episode this coming Monday, May 2nd, with "Icons Night" which will include the team dances, this time having the men against the women. It will also be the end for two couples as we conclude the night with our final six. Be sure to join me live @8 Eastern for all the fun.