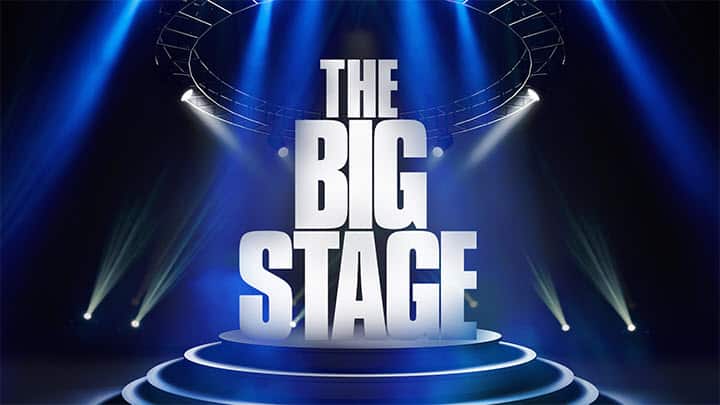 Call it America's Got Talent, but without the competition aspect. The Big Stage premiered on the CW Network last Friday (June 6) and it's worth noting. Hosted by Elizabeth Stanton and James Maslow, the half hour variety series features many reality stars that you've come to know and love from competitions such as America's Got Talent and American Idol.
According to a CW press release:
The Big Stage is the ultimate non-competitive platform for talented acts from around the world to display their mastery of performance, with disciplines ranging from singing and stand-up routines to impressive acrobatics and aerial dance, along with everything in between.
There's gotta be somewhere for all those talent show alums to go, am I right? The first two half hours premiered last week and featured Sara and Hero, Charity and Andres and Terry Fator from AGT.
The remaining episodes will air from 9:00-9:30 ET on the CW Network. The show caught my attention after American Idol's Blake Lewis and Brandon Rogers posted about it on social media. Idol's Elliott Yamin and Diana DeGarmo will also perform this season.
"Super excited to announce that I'll be performing on a new talent show this Friday on the CW called THE BIG STAGE!, Blake Lewis posted on Instagram, "Be sure to set your TiVo for Fri 9/8c to watch me sample the audience for some beatbox-looping fun." Note: His episode airs on June 21.
And Brandon Rogers (American Idol season 6) wrote on Twitter: "Make sure to tune in FRIDAYS on @thecw 9pm/8pm central to watch #THEBIGSTAGE – I'll be performing original music on an upcoming episode! Make sure to tune in every week so the show gets picked up. Thanks y'all!"
Here's the schedule for the next 3 episodes. Each show features six acts.
Friday June 14
Sergey and Sasha (America's Got Talent)
Poreotics (World of Dance, America's Best Dance Crew)
WOW Las Vegas
Diana DeGarmo (American Idol season 3 runner up)
Adam Bell (America's Got Talent)
Gary Mule Deer
Friday June 21
34th and Phunk
Junru Wang (China's Got Talent season 4 winner)
Blake Lewis – (American Idol season 6 runner up)
Ron Pearson
Lina Liu (Asia's Got Talent)
Janice Martin (America's Got Talent)
Friday June 28
The Savitsky Cats (America's Got Talent)
Omri & Paulina
Cubcakes (World of Dance)
Elliott Yamin (American Idol season 5)
Jackie Fabulous (America's Got Talent)
Ben Trainor
https://www.youtube.com/watch?v=U_KYlbT6j40
https://www.youtube.com/watch?v=i5WA2c0zT6k