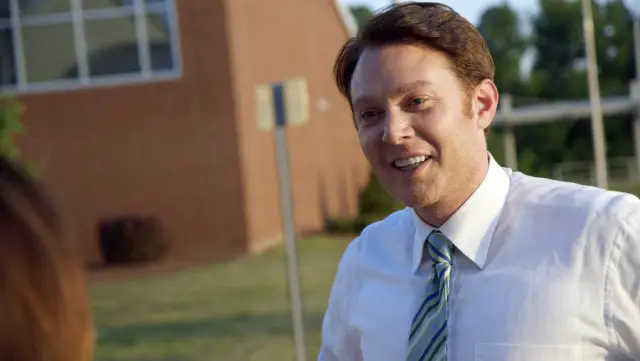 Check out Clay Aiken sticking up for Donald Trump, who is running for president on the Republican ticket (while stirring the pot big time). The American Idol season 2 runner-up came in second to Arsenio Hall on the 2011 edition of Celebrity Apprentice.
Clay chatted with the Hollywood Reporter about Trump's bid from the American Idol 15 auditions in Philadelphia on Sunday, where he was working the tables with producers:
"Anybody who discounts him is shortsighted," said Aiken, who ran for a North Carolina congressional seat in 2014. "I don't think anybody should discount him. Nobody thought that we would see him in the position he is in right now. He is certainly the front-runner with no signs of that fading."

"I think he has a really great opportunity even if he doesn't win the Republican nomination to do something I think the country has needed for a long time, which is to try to break this stranglehold of the two-party system," he said. "I kind of hope he decides to stick with it and maybe give people another option outside of the Republicans and Democrats."
Is Clay hedging his bets for his own future political career, in case Trump winds up in a position of influence? Most political pundits agree there is no chance for Trump to get the Republican nomination, despite how he's polling at the moment. The current numbers have to do with his name recognition, say the experts. It's too early for voters to be thinking seriously about whom they would actually back.
"He tends to not like to do anything he is not going to be successful at — sticking his neck out," Aiken added. "I like him as a person. He has been nice to me and supported me, but I think he's got maybe less of a chance than I did."
Clay lost decisively against the incumbent, Renee Ellmers, when he ran in last fall's North Carolina congressional race, but he has not ruled out running for office again.