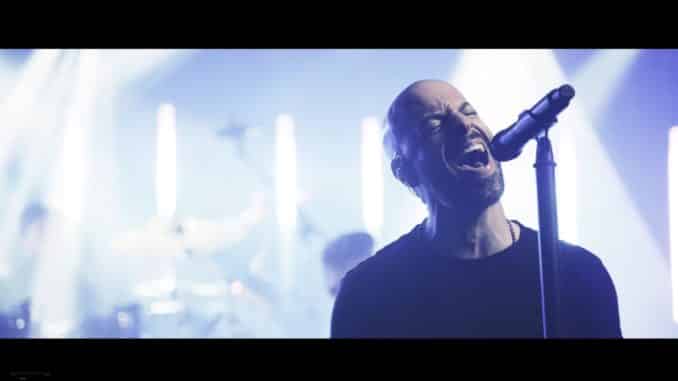 Chris Daughtry just dropped a music video for "Alive," the band Daughtry's latest single. A cover of Sia's hit song, the American Idol alum originally performed the song on The Masked Singer season 2 finale last fall.
Chris came in 4th place on American Idol season 5, but he went even further as the Rottweiler mask on The Masked Singer, finishing in second place. .
Chris's performances were a highlight of the FOX singing competition, which enlists celebrities to don elaborate costumes, creating a fun guessing game for viewers. Renditions of songs such as OneRepublic's "Love Runs Out," Ed Sheeran's Castle on the Hill, and Lewis Capaldi's "Someone You Love" helped catapult the singer to the finale. But it was his last performance of Sia's "Alive" that impressed the judges panel.
The Masked Singer: Rottweiler Brings Audience to Tears (VIDEO)
In his post unmasking interview, Chris explained that he felt "very alive" during the whole Masked Singer process. "I felt very present, I felt very challenged," he said. "It made me feel alive." And because the song summed up his experience on the show, he chose it for his last performance. Soon after the season wrapped up, he dropped it as a single.  
The music video is simply Chris performing the song on stage with his band. The dramatic lighting does much of the work here. 
Watch Chris Daughtry's "Alive" Music Video