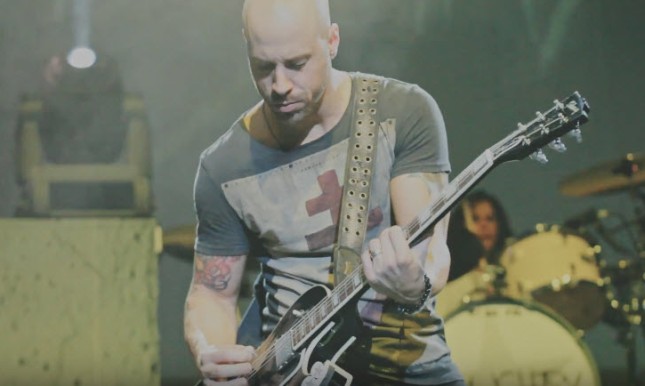 Watch the reflective new music video for "Torches" the new single from Chris Daughtry and his eponymous band. The clip begins with a voiceover from the American Idol season 5 alum as the camera swoops around the singer driving a sports car through gorgeous mountain scenery. "The fact that I get to wake up and play music for a living is just mindblowing," he says.
Shots of the band playing shows, chilling out backstage, hanging with fans and praying before they perform cut back and forth to Chris recording the vocal in studio and looking contemplative on a mountaintop. "We've done things I've never expected," he muses later, "We've travelled to places we never thought we'd see in a lifetime."
"If I had seen it all," he says, "I wouldn't trade any of it."
The song is the single off of the band's new greatest hits set, It's Not Over…The Hits So Far, available everywhere now. Catch Chris on March 30 in the FOX live special presentation of The Passion. The singer is set to play Pontius Pilate in the modern retelling of the last earthly days of Jesus Christ.
Watch Chris Daughtry's "Torches" music video here.