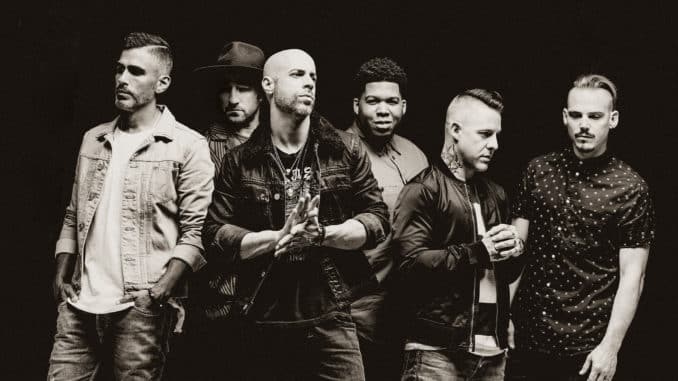 After the sudden death of his 25 year old daughter, Hannah Price last week, Chris Daughtry and his band have announced that the remaining dates on their Dearly Beloved tour are cancelled and will be rescheduled in 2022.
The band announced the news on social media. "In light of recent events, Daughtry's Dearly Beloved Tour will be rescheduling the remainder of this year's shows into early 2022," The band wrote. "Please hold on to your tickets as new dates will be announced in the coming days."
The message continued, "Chris and his family appreciate all the love and support our fans have shown during this difficult time. We thank you for your understanding and look forward to seeing you again on the road."
Hannah was found dead in her Nashville home Friday (Nov 12)  by the Nashville Police Department. A police investigation into her death is ongoing. TMZ reported family sources directly connected to the Daughtry family that claim detectives told the family Hannah's death was a homicide.
Law enforcement told TMZ that Hannah's boyfriend, Bobby Jolly was arrested at Fentress County Jail on Friday, the same day Hannah's body was found. 
However, later, the 8th District Tennessee D.A. released a statement, "This is a death investigation and any attempt to classify it as a homicide investigation at this time is premature and irresponsible." Furthermore, while Jolly is in police custody, he has not been labeled either a suspect or a person of interest in Hannah's death.
Hannah and her brother Griffin, 23, are Deanna's children from a previous relationship. Chris and his wife Deanna, who met in 2000, also share twins Adalynn Rose and Noah James, 10.