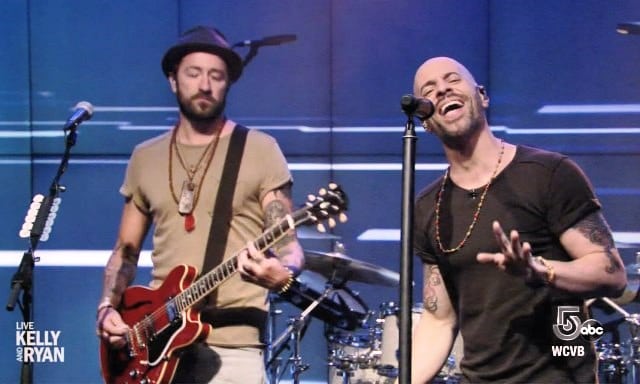 American Idol reunion! Chris Daughtry and his band Daughtry dropped by Live with Kelly and Ryan to perform their latest single "Deep End." The song is from the outfit's 5th studio album, Cage to Rattle, which will be available everywhere on Friday (July 27).
After the performance, Chris and Ryan re-live a few old American Idol memories. I'm sure the singer loves rehashing his surprising 4th place exit from season 5 back in 2006. But he's a good sport about it. Chris even re-created the face he made when Ryan, hosting the show, announced his elimination. Good times!
Watch Daughtry perform "Deep End" on Live with Kelly & Ryan below.