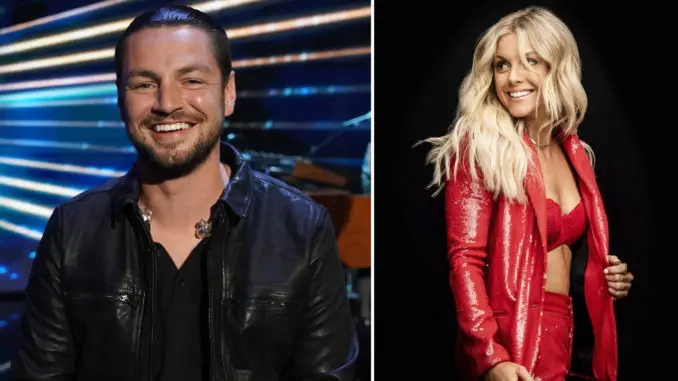 American Idol winner Chayce Beckham drops his first post-finale single, "Can't Do Without Me," a duet with Canadian country singer Lindsay Ell. Listen to the song, which describes the anticipation two passionate lovers feel ahead of a long-awaited reunion.
Penned by Jordan Walker, Trannie Anderson and Michael Carter, "Can't Do Without Me" will mark Chayce's Broken Bow Records label debut. The tune is produced by Ross Copperman, who helmed Chayce's American Idol winners single "23." After releasing his self-penned track earlier this year as part of winning American Idol,  the deeply personal song shot to the top of multiple viral charts, racking up more than 22 million on-demand streams.
"Working with Lindsay on this song was a blast," said Chayce in a press release. "Being in the studio with such a talented artist really took this song to another level for me."
"There is such a raw intensity in this song that when A&R brought it to me, I knew I had to cut it—it hit me like lightning," said Lindsay. "Chayce, wow, did he bring it on this song. I had heard so many great things about him but he more than understood the assignment on this one."
The steamy lyrics go: "I can't wait to hear you walk right through that door/And I can't wait to see that dress spend the night on the floor…./It won't be long until we are burning up them sheets and doing all those things that you can't do without me."
According to All Access, the song will go for country radio adds on December 13.
LISTEN: Chayce Beckham & Lindsay Ell – Can't Do Without Me
Chayce will hit the road in January opening for Kolton Moore and the Clever Few. And then in March he'll serve as the opener for Luke Combs on his Canadian tour. Check out Chayce's tour schedule HERE.  Lindsay is set to host the upcoming 2nd season of Canada's Got Talent scheduled to air in the spring.