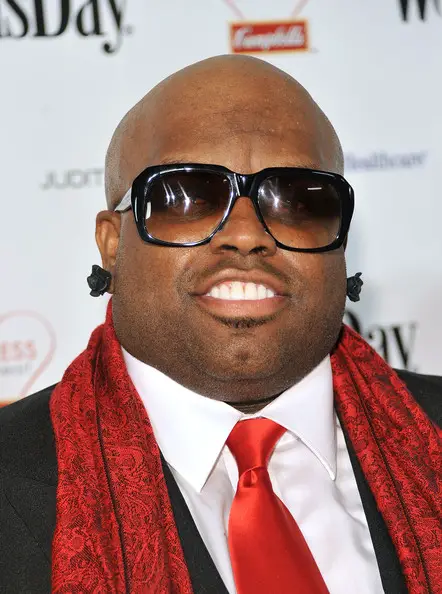 Recently, former The Voice coach CeeLo Green pleaded No Contest to one felony count of furnishing ecstasy to a woman back in 2012. The plaintiff charged that she woke up the following morning next to the singer with no recollection of how she got there.  He was sentenced to serve probation and community service.
The sentence was handed down on Friday, so you can imagine the tweets CeeLo was seeing in his mentions. In a misguided attempt to defend himself against the "haters," the singer attempted to define what rape is.
"If someone is passed out, they're not even WITH you consciously," CeeLo tweeted.  "so WITH implies consent."
(!!!)
"People who have really been raped REMEMBER!!!" he added.  Just so I'm understand this: As long as the victim is with you, and didn't say no, because, well…she was passed out, it's not really rape? Alrighty, then.
As you might imagine, CeeLo's tweets caused an explosion on twitter. He deleted the offensive tweets. But after being called out for eliminating the evidence of his problematic remarks, CeeLo deleted his entire twitter account.
But first, he apologized:
"Let me 1st praise god for exoneration fairness & freedom! Secondly I sincerely apologize for my comments being taken so far out of context." "I only intended on a healthy exchange to help heal those who love me from the pain I had already caused from this. Please forgive me as it.." "…was your support that got me thru this to begin with. I'd never condone the harm of any women. Thank you."
I love celebs who apologize for what they say, and in the same breath insist they were taken out of context.
CeeLo has claimed that it was his decision to leave The Voice, but at the time he left, he was in the midst of litigation with this woman. Couple his sleazy legal problems with what a gross creeper he was on the show–shamelessly leering at the female contestants–I would not be surprised if NBC said "no thanks!" to another season.
UPDATE:  Cee Lo's TBS reality show, The Good Life, has been cancelled, reports The Hollywood Reporter
The Turner-owned cable network has canceled the unscripted series after one season, The Hollywood Reporter has confirmed.

The unscripted series bowed in June and has already completed its six-episode freshman run. The reality show featured Green as he juggled his schedule of producing, recording and performing.

The series averaged 677,000 viewers when factoring in seven days of delayed viewing, with 403,000 among adults 18-49.
A women's rights group, Ultra Violet, had petitioned the network to cancel the show.