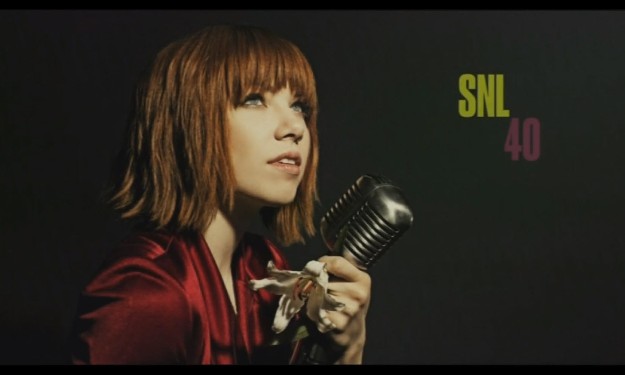 Carly Rae Jepsen SNL – I Really Like You – All That – VIDEO
Carly Rae Jepsen performed her new single "I Really Like You" on the Easter-eve edition of Saturday Night Live, starring Michael Keaton as host.
She sang her brand new single, the compulsively catchy, totally ear-wormy, "I Really Like You." And as a super special bonus, she debuted a brand-spanking new song called "All That," which has a very cool retro-ishy R&B vibe. I was NOT expecting that!
Check out both songs right here!
I Really Like You
All That