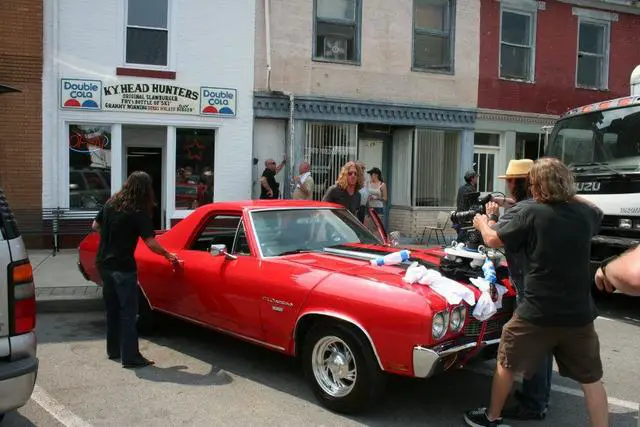 Bucky Covington is getting ready to release a new single that's a duet with Shooter Jennings, and he's even gotten fellow season 5 alum Kellie Pickler involved in the video! Check out the details after the jump!
Music Row's Upcoming Single Release calendar lists a song called "Drinking Side Of Country" as Bucky's new single set for release on August 13th. Bucky has mentioned this song in interviews, including this Music News Nashville interview in March where he said:
"I'm all done with the album, except for one song that I wrote and produced. It's a duet with Shooter Jennings which came out amazing, that I'm putting the final touches on. It's called 'Drinkin' Side Of Country.' It's about life on the road. It's a party in three and a half minutes."He says working with Jennings was a blast. "I met him about five years ago, and we had a ball in the studio. That was too cool."
But that's not all! This article has a picture from yesterday's video shoot for "Drinkin Side Of Country" with this caption:
Green County native Blake Judd shot a country video in Greensburg, KY yesterday, Monday, July 2, 2012. This shot features country stars Bucky Covington on left of the car and Shooter Jennings, son of Waylon & Jessie; country star Kellie Pickler was also in Greensburg yesterday as a part of the video shoot. The shoot featured a drag race and other exciting events. The video is a part of a new country song being released by singer Bucky Covington.
Season 5 Idol reunion, and a nice treat for Kellie fans after she recently parted ways with her label of 6 years, Sony Nashville. Check out more twitpics from the shoot:
From @SummerSebastian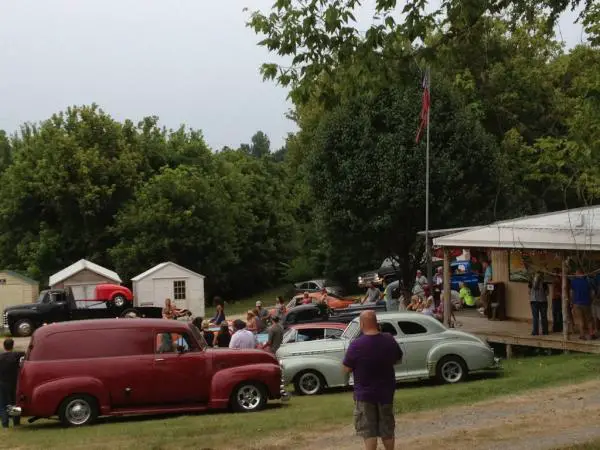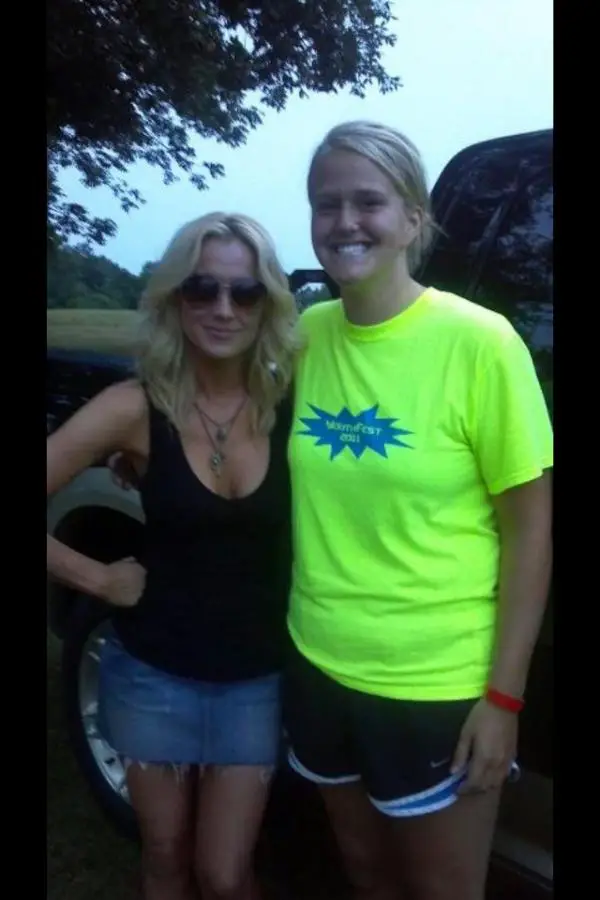 Here's video of Bucky's 1st ever live performance of "Drinkin Side Of Country" a couple of summers ago. The song's a catchy uptempo with a little more edge than his previous, equally catchy single "I Wanna Be That Feeling". "I Wanna Be That Feeling" charted briefly at Billboard Hot Country Songs but never got any real momentum going. Maybe hitting the "drinkin' side of country" will bring better results?

Bucky also recently announced that his sophomore album will finally be released on September 11th 2012 through his new label eOne Nashville.