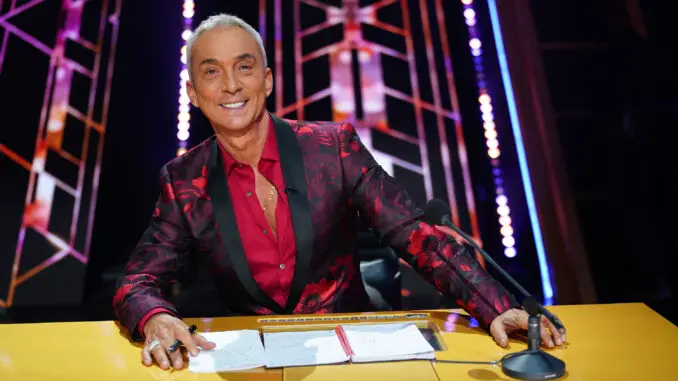 For years, Bruno Tonioli judged both Strictly Come Dancing and Dancing with the Stars at the same time. It meant flying to California late at night from the UK after Strictly aired on BBC. He would land in Los Angeles and immediately begin preparing for Monday's Dancing with the Stars broadcast–jet lagged be damned.
But when COVID hit, flying back and forth became impossible, and he wound up staying in California to film DWTS. But even now, with airlines still reeling from the pandemic, air travel has become to unreliable to be able to keep to tight production schedules.
Disney signed Bruno to a 2 year contract, BBC would not
So Bruno decided to stick with Dancing with the Stars. But also weighting the decision, the judge told Daily Mail in a new interview, Disney signed him to a two year contract. DWTS was renewed for season 31 and 32 when it moved to streaming only on Disney+. "I'm under contract in America until 2024. I'm not under long-term contract like that with the BBC."
Additionally, BBC seems happy with the celebrity who took Bruno's place. Bruno insists he and BBC came to a mutual decision, and there is no animosity.
BBC cast a Strictly pro-dancer and show favourite Anton Du Beke, who did a terrific job. Having worked on the show, he maintained empathy on the panel for the dancers.
'He did a very good job because he made it his own. They had the biggest viewing figures," Bruno admitted.
"I felt, actually, that it would be a bit wrong if I went back"
Did the BBC look at Anton's success and say, "Sorry Bruno, we don't need you anymore?" Bruno insists the parting was very civilised.
'We looked into whether there was a way of making both shows work for me like before and it was a mutual decision. They said, 'It really is not feasible.' And I said, 'It really is not.'"
"I felt, actually, that it would be a bit wrong if I went back," Bruno confessed. "They have something going very well and they should stick to it. I can guarantee you, there is no animosity."
At 66 years old, Bruno just couldn't do the flying anymore. "I don't know how I survived that schedule. To be honest, it's a miracle."
Once, on Strictly, Bruno's jet lag caused him to "blank"
As an example of how "insane" the schedule was, Bruno described a moment during Strictly were he completely lost track. 'There was a moment in the middle of a run when I blanked. I did not know where I was or what I was doing," Bruno said. "It only lasted a second, then I saw the audience looking at me and it all came back to me.
Bruno kept up the insane schedule because he loved the job. "The jet-lag is pretty tough, but the shows give you such a charge of adrenaline."
"Strictly changed my life"
"Strictly changed my life, it was like being born again,' he said. "I was a successful choreographer but this was like going back to the beginning as a performer. I loved it."
Flight delays, cancellations and missing luggage which characterizes flying in a post-COVID world makes working for both shows untenable. "It was hard work before, but now you could go hysterical. I wouldn't want to let someone down."
"Can you imagine? I'm stuck at Heathrow, they're waiting for me in America,' he said. "Let's say I arrive a day late, the way things are these days you never know. No production company could take that risk. That's why they insure you to turn up."
Dancing with the Stars premieres on the streamer Disney+ in September. Bruno will sit on the panel with Carrie Ann Inaba, Derek Hough and Len Goodman. Former contestant Alfonso Ribeiro will join Tyra Banks as co-host.