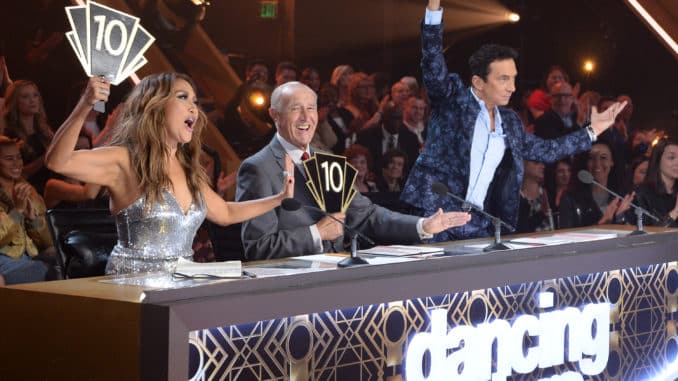 Dancing with the Stars judge Bruno Tonioli has travelled weekly between the United States and the U.K. to appear on both Dancing with the Stars and the OG Strictly Come Dancing at the same time. But due to coronavirus concerns, it will come down to one or the other.
And Bruno chooses…Dancing with the Stars.
A show insider said told The Daily Star: "Travelling back and forth to the US isn't likely to be possible this year. The primary concern is that regular flights would put Bruno at risk of catching the virus. And on a logistical level he may need to quarantine every time he arrives back in Britain, which obviously isn't viable if he needs to be back in the US just a few days later."
Additionally, at 64, Bruno is at a higher risk for severe illness, or even death if he contracts the Covid-19. Producers are likely to advise that regular flights would pose a major health risk. The source added: "Producers don't want to take any chances. Bruno's health is the priority."
If Bruno has to ditch Strictly, it will leave bosses in a bind, leaving just a few months to find a replacement judge to sit alongside Shirley Ballas, Motsi Mabuse and Craig Revel Horwood.
A show source said: "Bruno has missed weeks here and there in the past because of his commitments in the US, and other stars have covered for him. But finding someone to replace him for a whole series will be a big ask."
"Also, he is so popular. Without him some viewers may switch off."
Meanwhile, fellow Dancing with the Stars judge, Len Goodman, may have to skip his DWTS gig altogether. At 76, he is also in the vulnerable group for Covid-19. However, the UK citizen does not have a US green card. A current travel ban complicates his travel to America for any reason.