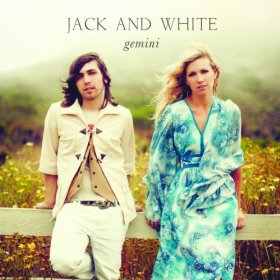 Gemini, The new EP from Brooke White's latest project Jack and White is now available for download on both Amazon and iTunes!
Jack and White is Brooke and songwriter Jack Matranga.. After collaborating on songs for a solo Brooke album the duo realized they needed to collaborate for real.
I haven't dug into the EP yet, but I love what I've heard so far. Check out their latest homemade music video "Telephone Games".